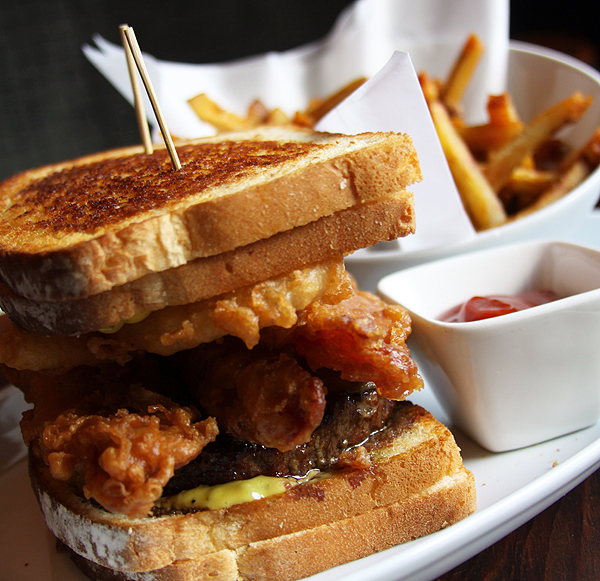 There's a legal drama at work in the heart of Downtown Bellevue, but the accused isn't wearing an orange jumpsuit, but something more like fried onion rings wrapped between 2 grilled cheese sandwiches. The "Triple By-Pass Burger," an eye-poppingly indulgent sandwich newly offered at John Howie Steak, is being threatened by a lawsuit over its name, and they're giving the public a chance to rename it by holding a contest with an equally indulgent prize.
What exactly is the Triple By-Pass Burger, and why is it stirring up so much attention? The notorious burger is a 12-ounce prime chuck burger with fried Kurobuta bacon and onion rings piled high, between 2 grilled cheese sandwiches. While certainly guilty of getting a stare-down from a physician, it's the name that's causing the legal issues – an Arizona-based restaurant called The Heart Attack Grill has a burger with the same name and claims ownership of the moniker, despite the differing burger contents, so they are challenging John Howie Steak's choice of name.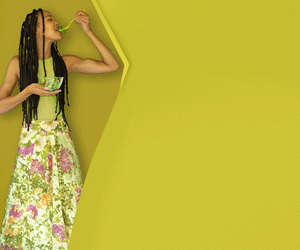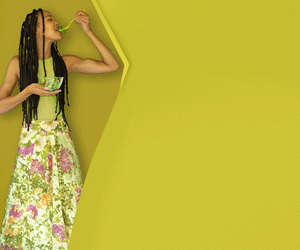 The mile-high burger will remain on the menu, currently with a placeholder name of "What's That Burger," but the team at John Howie Steak is turning to its customers to help come up with a new title befitting such a behemoth burger. The winner of the contest will receive a party for 6, including 6 of the newly-named hamburgers and 6 pints of John Howie Steak Amber Ale. The contest to rename the Triple By-Pass Burger is now on, with submissions being accepted via email to clalley@seastarrestaurant.com by midnight, October 30th, 2010. Entrants must be a minimum age of 21; include name, address and phone number, and your suggestion for the burger's new name. Email submissions should have "John Howie Burger Contest" in the subject line, and winners of the contest will be announced on November 1, 2010.