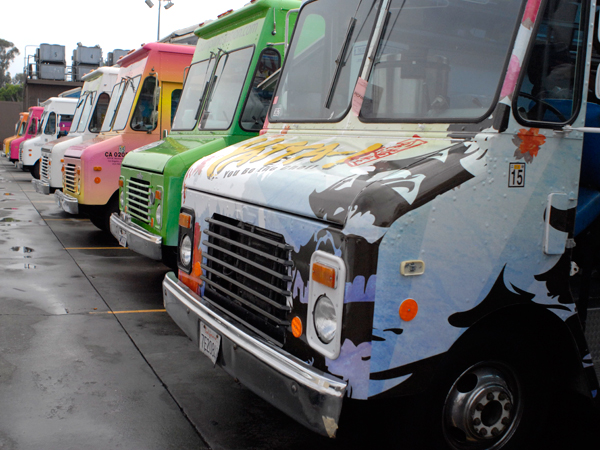 Within the last year food trucks in Downtown Bellevue have started to appear more regularly. The trucks have frequented locations such as the Barnes & Noble parking lot, Rudy's Barbershop parking lot, and most recently the old KFC lot.
If you've been to downtown Portland before, you are familiar with the many street corners that are full of food trucks. Besides the volume of trucks that Portland has compared to Bellevue, the main difference is that these trucks are regularly parked in specific areas every day. You can count on these food trucks in Portland to be there day after day.
Currently in Bellevue they are inconsistent. The best way to keep up with their whereabouts is by following their Twitter feeds, signing up for emails, and serendipity. This is not effective. Companies with trucks have expressed that they would like to visit Bellevue more often, but the issues seems to be that there is a lack of space and getting the proper permission from the city is challenging.
Currently food trucks frequenting Bellevue are Buns on Wheels, Molly Moon's Homemade Ice Cream, Tuscan Stone Wood Fired Pizza, and Skillet.
There are 2 great locations for food trucks that are currently being under utilized – and until larger construction projects take place, would be great to see taken advantage of and managed as food truck destinations: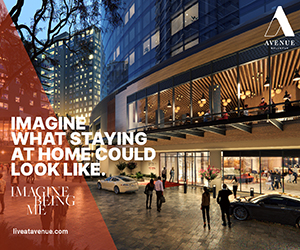 1) Washington Square Parking Lot (106th Ave NE & NE 8th St) – This location provides great access for both workers and residents of Downtown Bellevue. The 2010 Farmers Market was hosted at this location on Saturdays, and the feedback about this location was very positive.
2) Old KFC Parking Lot – This lot is currently occupied by Tuscan Stone Wood Fired Pizza, but with several food trucks it would create a spot known for Bellevue food trucks and gain more foot traffic.
Bring on the food trucks!