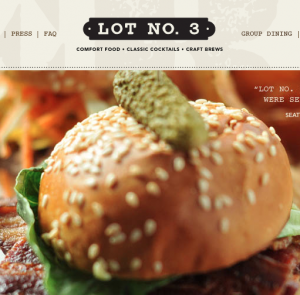 There's another reason to escape your cubicle for a mid-afternoon break or get happy hour started a little earlier – LOT No. 3 is now serving lunch and they've expanded their happy hour schedule to 3PM-6PM.
Starting at 11AM, LOT No. 3's lunch menu includes two-item combos that include soups like a corn and sausage chowder, half salads like their chicken and avocado, and half sandwich options that include chicken salad, club, BLT, or vegetarian. For smaller appetites, they have their small plate favorites like Plate o' Bacon, bistro fries with aioli, or goat cheese toast. For lunch they have the sandwiches from their dinner menu, including a new Sloppy Drunken Joe's, made with ground beef mixed with "boozy" tomato sauce, topped with dried shallots, sage and mustard, piled between a fresh-baked bun. For the expanded lunch service, Lot No. 3 now has a full-time baker to take care of all the restaurant's bread needs.
There's also cocktail specials during lunch: a rotating $3 draught and $6 house red, white and rose wines. If you're looking for a noontime refreshment, they have a housemade punch that's made daily with changing ingredients, and your choice of vodka, gin, whiskey, rum or tequila can be added.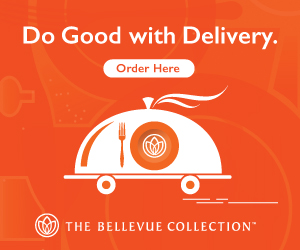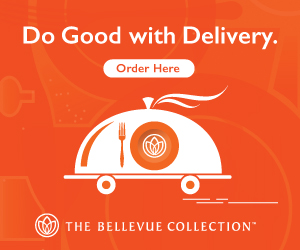 Or you can save your cocktail for happy hour, as LOT No. 3's expanded schedule, that begins an hour earlier ,and goes until 6:00 PM, will most definitely be a reason to work hard and reward oneself with a treat like one of their duck confit or peanut butter and bacon sliders, and a classic Manhattan.