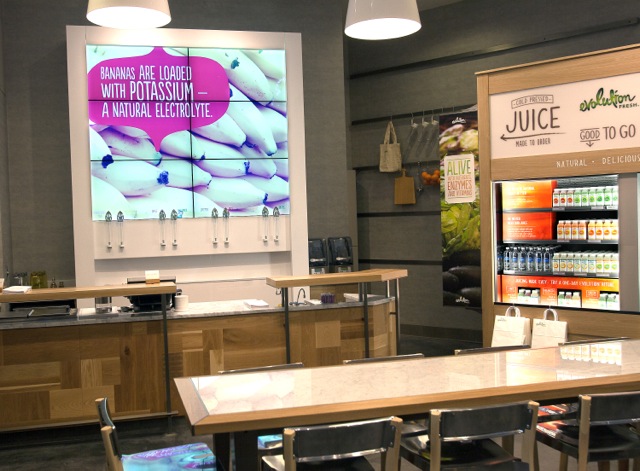 [Updated 1:00 PM 1/19/12] Starbucks opened their first new juice store, Evolution Fresh today, Monday 19th. The store is located at The Lodge at Bellevue Square, as we previously reported on March 9th.
Starbucks made the acquisition of Evolution Fresh in October 2011. The Evolution Fresh concept will be expanded to other Seattle area locations, as well as other locations within the US. When executives for Starbucks were interviewed they communicated Evolution Fresh juice is not a "test."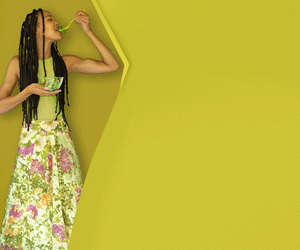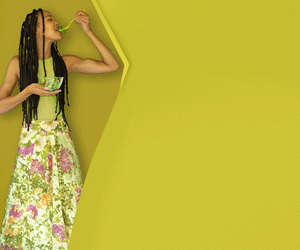 Evolution Fresh will be made of natural ingredients. This is a dream come true for those with a busy lifestyle that don't want to sacrifice on ingredients.
Pricing for handmade drinks will be $7.99. Salads will be $8.25 with an additional $2.50 for chicken or steak. Sandwich "bowls" will cost $8.75, and a wrap that will be made with collard greens (no pita here) will cost slightly less at $7.50.
The interiors have white walls, light woods, and marble countertops. The in-store experience includes videos explaining the benefits and options for the food and beverages.
16-Ounce bottles of Evolution Fresh juice will replace the Naked Juice brand, which are currently sold at Starbucks stores. Here are examples of the bottles of juice that will be sold:
Field of Greens: blends greens, ginger, apple and cucumber
Coconut Zen: coconut water, pineapple and cucumber
Smoothies will also be available, see the "Smooth Mango" ingredients below:
Smooth Mango: apple juice, mangoes, papayas and pineapple
The bottles of juice contain 2 to 3 pounds of pressed fruits and vegetables.
One of the most convenient aspects of the new store is that it will offer delivery in Downtown Bellevue at no extra cost by a white-and-green-striped bike.
Evolution Fresh will be open from 7:00 AM – 10:00 PM Monday – Saturday & 8:00 AM – 8:00 PM on Sunday's.
To view more information on the Evolution Fresh, visit their website.
[nggallery id=72]