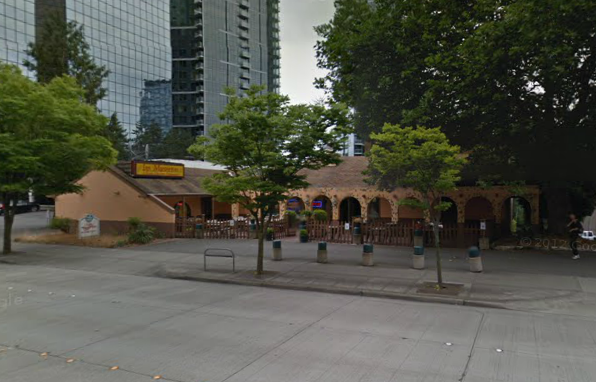 The site in downtown Bellevue where Las Margaritas Mexican restaurant is located has been sold. Located just west of the Bellevue Transit Center at 437-527 108th Ave. N.E., the 1-1/3 acre property sold for a record price of $31 million.
According to the Puget Sound Business Journal, real estate broker Kidder Mathews' research shows that the second highest price was recorded in 2008 when Paccar paid $476 a foot for a site at 10503 N.E. Fourth St.
The buyer, according to public records, is NIU Enterprises, a group of Chinese investors. City of Bellevue zoning allows a 450 foot tall tower on the site.
According to the publication, the sellers were retired dentists Milt and Sue Walter. The couple had owned the property for approximately 30 years. The buyers had been contacting the Walters as often as weekly for many years.