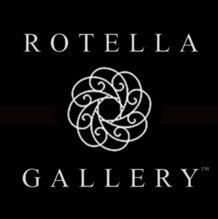 April 18 marks the date of a famous New York fine art and photography gallery opening at Bellevue Square, Rotella Gallery.
Photographer Robert P. Rotella, opened the first Rotella Gallery in Las Vegas, Nevada in 2012 and in 2013 launched his renowned gallery in Soho, New York.
Rotella extended his lifetime passion for photography, coupled with a desire to earn respect for the craft, with the fine art community. His desire hatched the first Rotella Gallery, envisioning a marketplace and gallery that exclusively features photographers.
The Bellevue gallery will feature limited edition, collectible works, with Rotella Gallery overseeing the production and framing of displayed work. To date, the gallery features the work of seven photographers with plans to expand that base.
Jennifer Leavitt, a marketing executive for The Bellevue Collection suggests, "The offering of art galleries of different mediums is such an important part of The Bellevue Collection Experience."
Photography buffs and collectors will discover the new gallery at Bellevue Square between Center Court and Macy's on the first level. The opening will include the work of Pacific Northwest native, photographer, Art Wolfe, who has attained international acclaim for his wildlife photography.