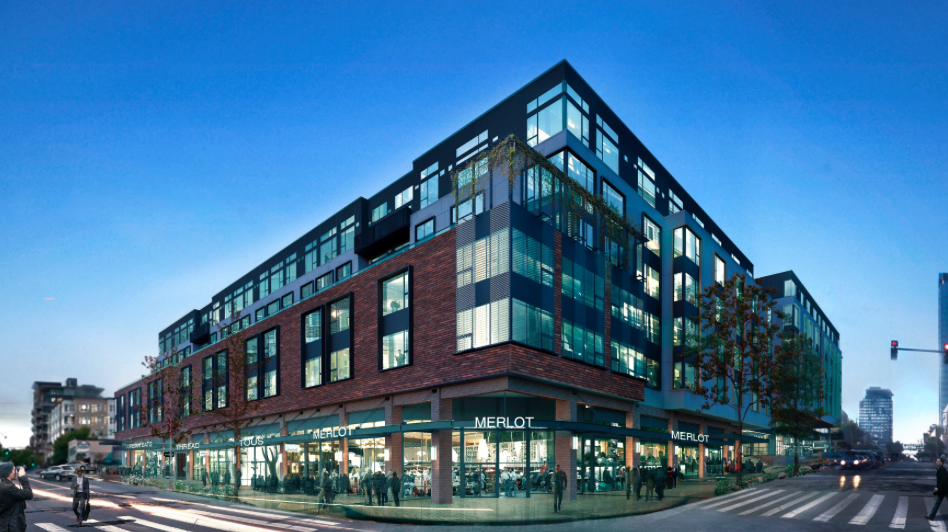 According to city permits West Elm and Robbins Brothers will be opening at the project formally known as the Main Street Gateway, now Venn at Main, an apartment building in Bellevue with retail at the base.
This would be West Elm's first Bellevue location with the closest location in South Lake Union. Robbins Brothers Engagement store currently has a location at NE 2nd St in downtown Bellevue, but their site is the future location of a condominium building.
Venn at Main is located at 10360 Main Street on the corner of Bellevue Way and Main Street. According to the developer's website the project will have 350 residential apartments, 21,000 square feet of retail space, 5,000 square feet of restaurant space, and parking for 600.
To learn more about the apartments visit the Venn at Main website.
6/23 UPDATE:Representatives for the Venn at Main have confirmed that Williams Sonoma (the parent company of West Elm) will not be moving into Venn at Main. One of the permits on file is in the name of Williams Sonoma, which originally caused confusion for which tenants would be occupying the building. Additionally Kemper Development Co. has confirmed that Williams Sonoma will be staying at Bellevue Square.