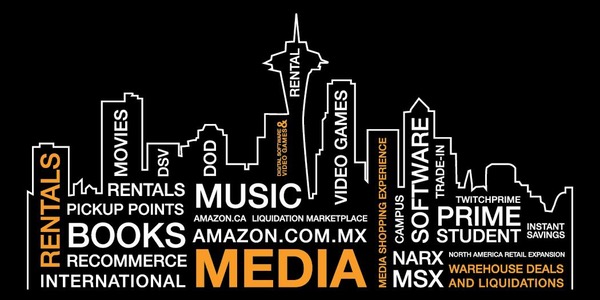 Amazon's Media Team will be hosting a free networking happy hour and Tech Talk at Tavern Hall in Bellevue Square on March 8th from 6:00 PM – 9:00 PM. The event promises to provide an overview of the Amazon Media Team, what they are working on, as well as providing a chance to meet Amazonians from the teams.
The event will host two guest speakers including, Director of the Amazon ReCommerce team, Libby Johnson McKee and Principal Software Engineer for Amazon Media, Alessandro Muti. To R.S.V.P. and find out more about the festivities visit the event website.
Amazon has recently been ramping up its recruiting efforts on the Eastside, and reportedly will be leasing the entire Centre 425 building.
Event Details:
Happy Hour with Amazon Media
Wednesday, March 8, 2017 from 6:00 PM to 9:00 PM
Tavern Hall
505 Bellevue Way Northeast
Bellevue, WA 98004