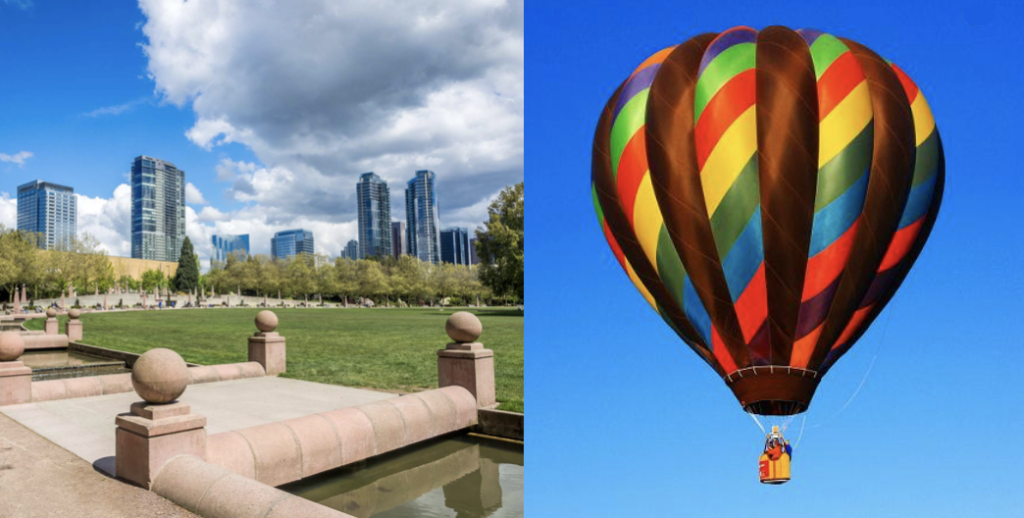 Hot air balloon rides will be one of the new features when the Bellevue Downtown Park reopens later this summer.
The rides will run from July through September. They will take off every Saturday and Sunday morning, last one hour, and cost $250 per person. For an additional $100 riders can enjoy a champagne toast while floating gently through the air above the city.
On this ride, you will have sweeping views of Lake Washington, downtown Bellevue and the Seattle skyline.
The AFD organization will be piloting this attraction over the Summer for viability in ongoing years.
To sign up for a ride this summer, visit the hot air balloon website.