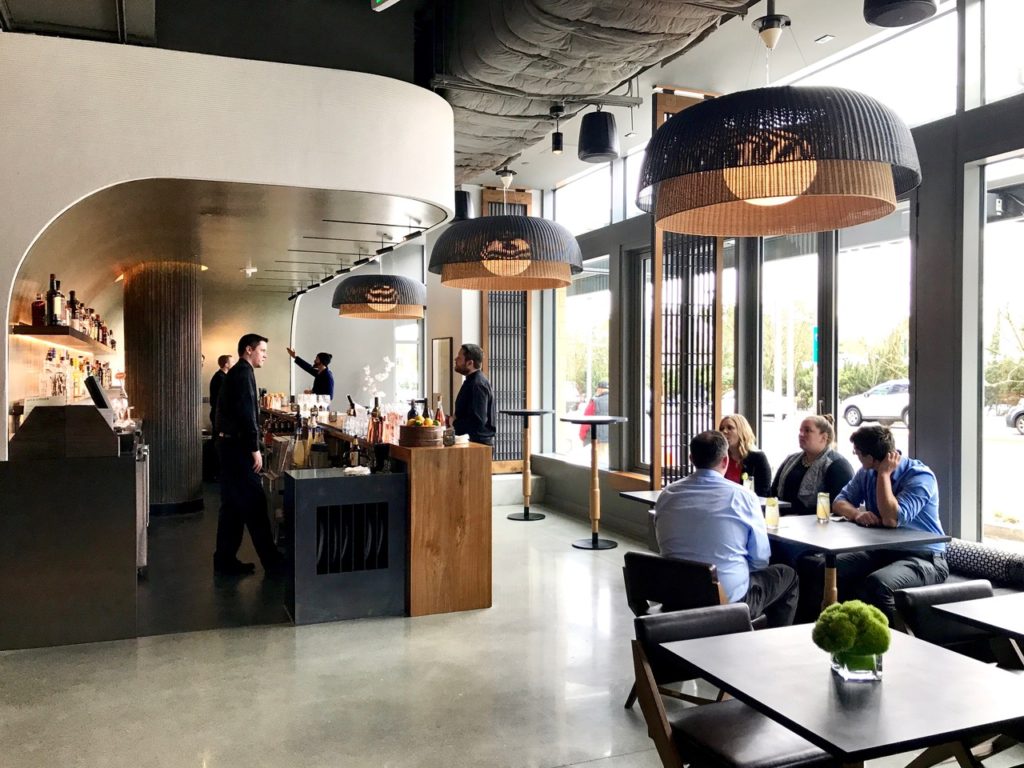 Wild Ginger Bellevue has completed its move from The Bravern to Lincoln Square's expansion. Sunday marked Wild Ginger's first day open to the public, as well as the first restaurant open at Lincoln Square expansion.
The new location is more intimate at 5,900 square feet, which will seat 165 dinners. The Bravern location was much larger at 14,000 square feet. 
Restaurant goers can expect a streamlined menu with many of their favorites on the menu including Siam Lettuce Cups, Seven Flavor Beef, and Fragrant Duck.
The restaurant is divided into three areas, including a bar and lounge, a dining area, and two private dining rooms that can flex as dining areas.
The new address for Wild Ginger Bellevue is 508 Bellevue Way NE. The restaurant is located on the first floor of Lincoln Square expansion right on Bellevue Way.