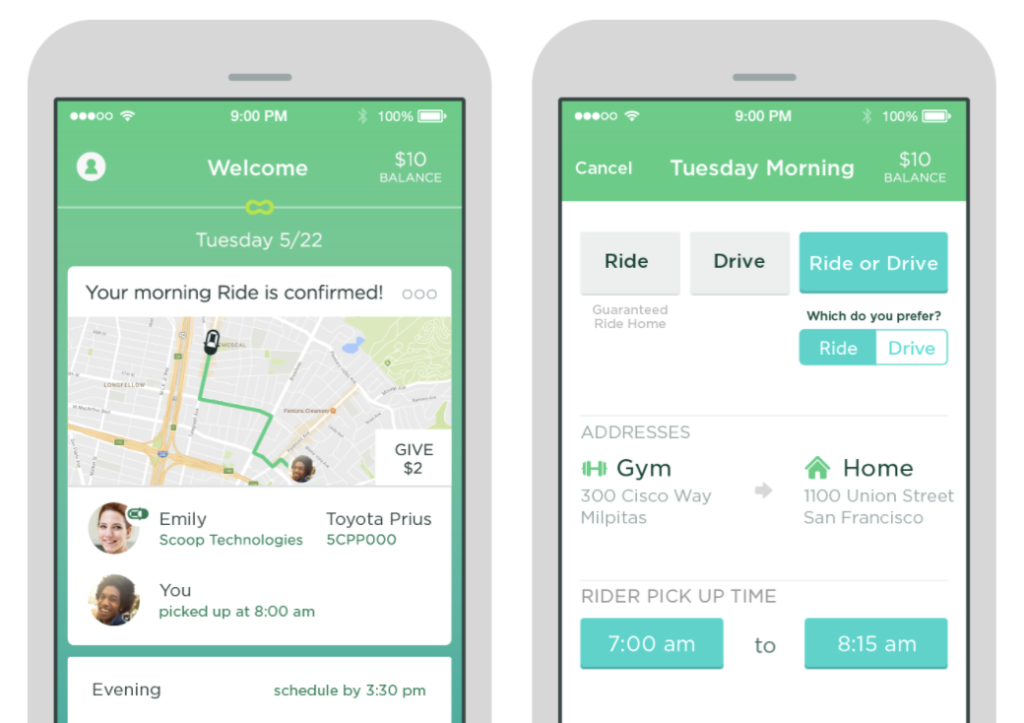 Image Credit: Scoop Website
With the expected closure of I-90 in June and the closure of the South Bellevue Park-and-Ride in May, commuting to and from Bellevue and Seattle will become more congested.
A new mobile phone application, Scoop, recently became available for the Seattle market. Scoop is a community of professionals that are interested in commuting to and from work. You can sign up for the service as a rider or a driver.  Riders pay a fee to ride, and drivers retain a large percentage of the riders fee.
According to Scoop's website, riders will pay anywhere from $2-10 per ride and the driver will make anywhere from $3-9 per ride.
The City of Seattle is currently funding a limited time promotional test, which allows for a $2 discount on rides that go into some downtown Seattle areas.
New riders and drivers can get a $20 credit when you take your first trip with the following code: MICHAEL3Q7
Download the app at here.