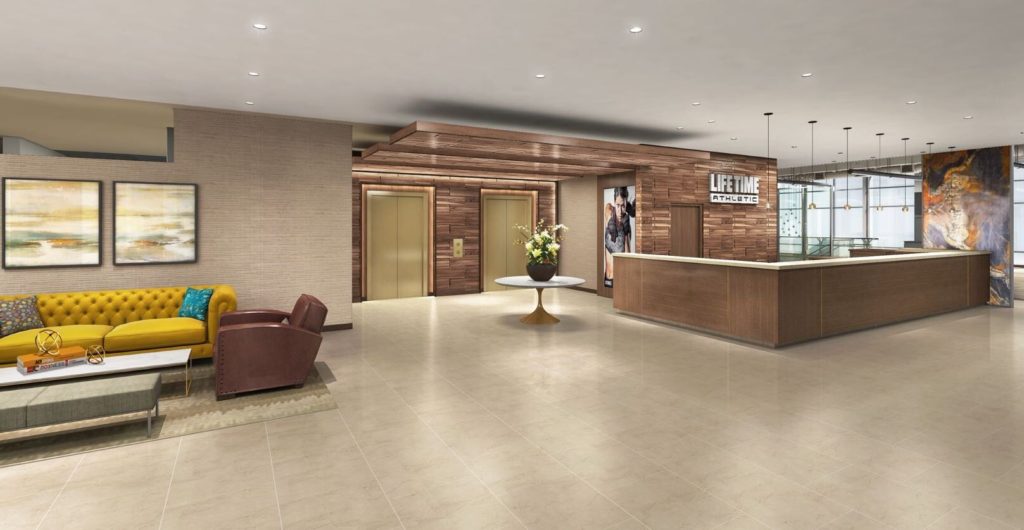 Life Time Athletic, the nation's only Healthy Way of Life brand, is slated to open at The Shops at the Bravern this April.
The region's first Life Time Athletic destination offers more than 40,000 square feet of space, which accommodates a 10,000 square foot fitness and training floor, 5 specialized studios, healthy fast-casual eatery and boutique day spa. Services available include a cycle studio hosting 3 signature classes, functional studio with 8 signature group classes like kettlebell workouts or barre, 4 distinct yoga flows, private and group Pilates classes, and top expert instructors and nutritionists available to help members with their health objectives and fitness goals.
As part of the healthy lifestyle that Life Time Athletic Bellevue offers, there will be a Life Cafe, a fast-casual restaurant serving healthy food and beverages free of bleached flours, artificial flavors, trans fats and sweeteners. There will also be a luxury spa, Life Spa, which offers skin and massage services for members and non-members.
The Bellevue Preview Center is now open Monday through Thursday from 9:00 a.m. to 7:00 p.m., Friday from 9:00 a.m. to 6:00 p.m. and Saturday and Sunday from 9:00 a.m. to 5:00 p.m. for prospective members to learn about the destination, benefits and brand philosophy. Below are renderings of The Bravern location. This space was previously occupied by David Barton Gym. Life Time has also taken over the old Sur La Table space as well to accommodate their restaurant.
For more information, please visit their website at lifetimeathletic.com/Bellevue.