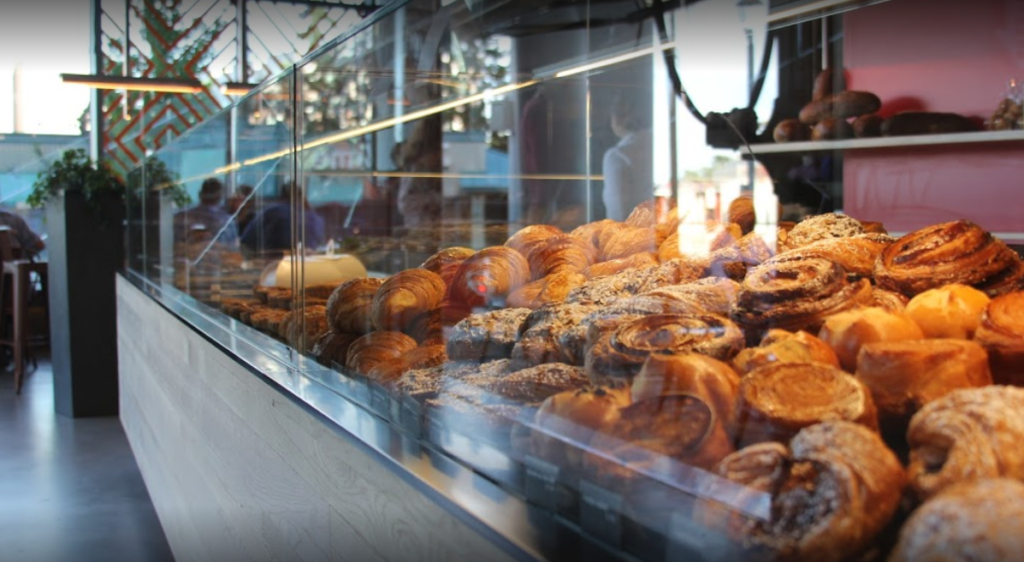 La Parisienne French Bakery and Cepae are now open in Soma Towers. Bread, artisanal pastries and wines are offered.
La Parisienne French Bakery offers lunch and coffee. Food can be eaten at the bakery or taken to go. Customers can enjoy sandwiches, breads, quiches, croissants, palmiers and more. Special orders like birthday or wedding cakes can be made in advance for special events.
Everything available in the bakery is homemade. Chef Patrick Morin works on the different breads and pastries to serve fresh every morning. He has other bakeries in Paris, Seattle and now Bellevue.
The tasting room, Cepae, carries over 120 bottles of wine for guests to choose from. Wines come from all over the world, including; France, Japan, Morocco, Spain and Washington state.
La Parisienne French Bakery and Cepae have joined together to bring an "authentic tasting experience" to our Bellevue community. The bakery and tasting room is open Monday through Saturday, and closed on Sundays.
La Parisienne French Bakery and Cepae
288 106th Avenue Northeast
Bellevue, WA 98004