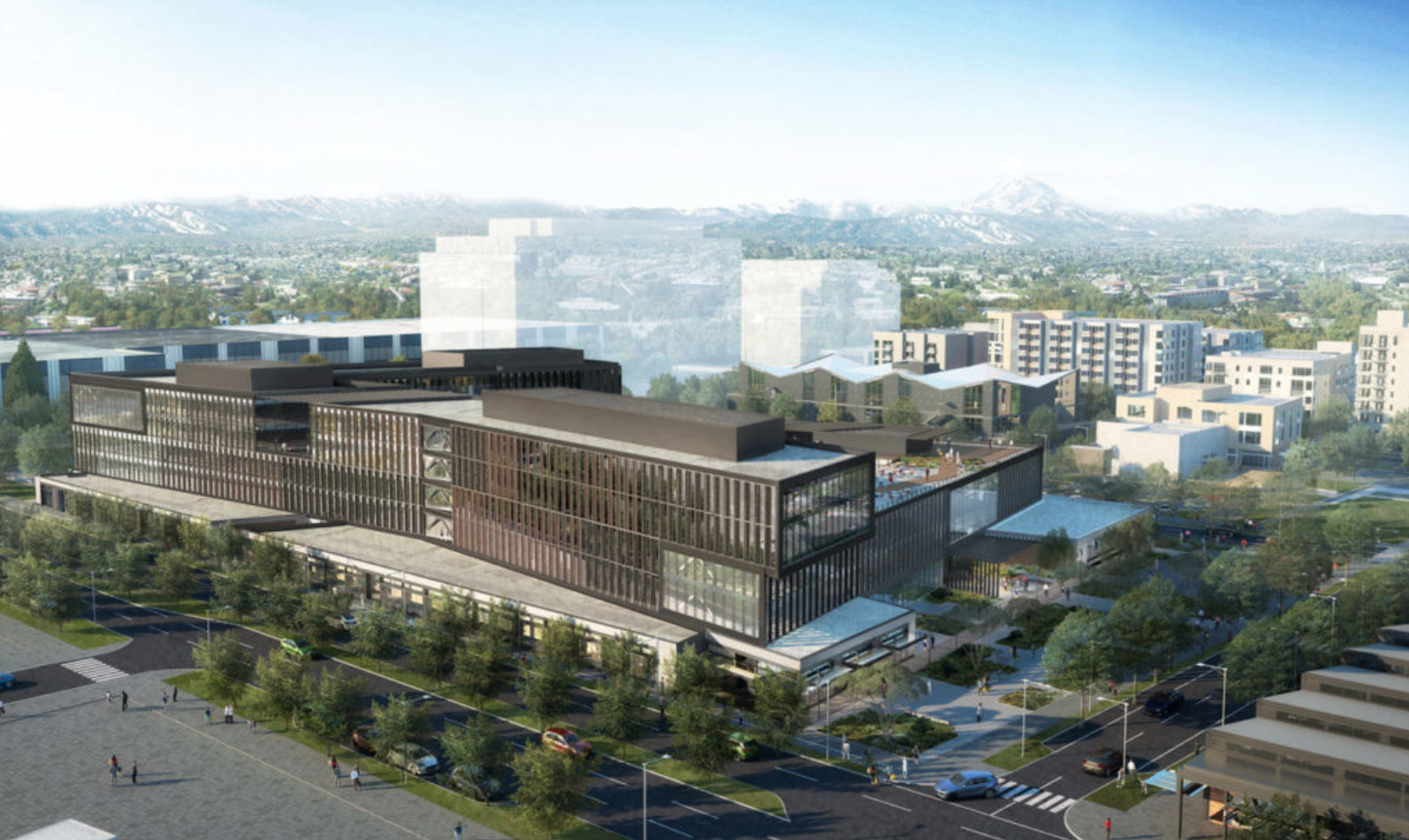 REI Co-op announced that it has completed the sale of its Spring District property, for a purchase price of $390 million. The 400,000 square foot campus and 6 acres of land was purchased by Facebook.
The sale represents a positive return on the co-op's investment in the property. It enables the company to make important investments in customer innovations, REI's network of nonprofit partners, and the co-op's carbon goals.
The site was developed by Wright Runstad & Company. Shorenstein Properties also purchased an undeveloped 2-acre portion of the property.
REI announced in August that they were planning to sell their new Bellevue headquarters, and instead, move into multiple satellite locations across the region. According to REI's press release, they will lean into remote working as a more engrained, supported, and normalized model for headquarters employees. At that time, it was reported that the outdoor retailer had multiple parties interested in their 8-acre campus, one being Facebook.
Following the sale, REI and Facebook are each donating $1 million to the Eastrail, a 42-mile trail that the co-op has been involved in helping bring to life for the past four years. The trail system will connect the diverse communities and businesses of the Eastside through access to transit alternatives, employee hubs, and green space.
Facebook currently occupies space in Redmond, South Lake Union, and Fremont. They also leased Block 6 in the Spring District in November 2019, Block 24 in the Spring District in August 2019, and Block 16 in the Spring District in January 2019.