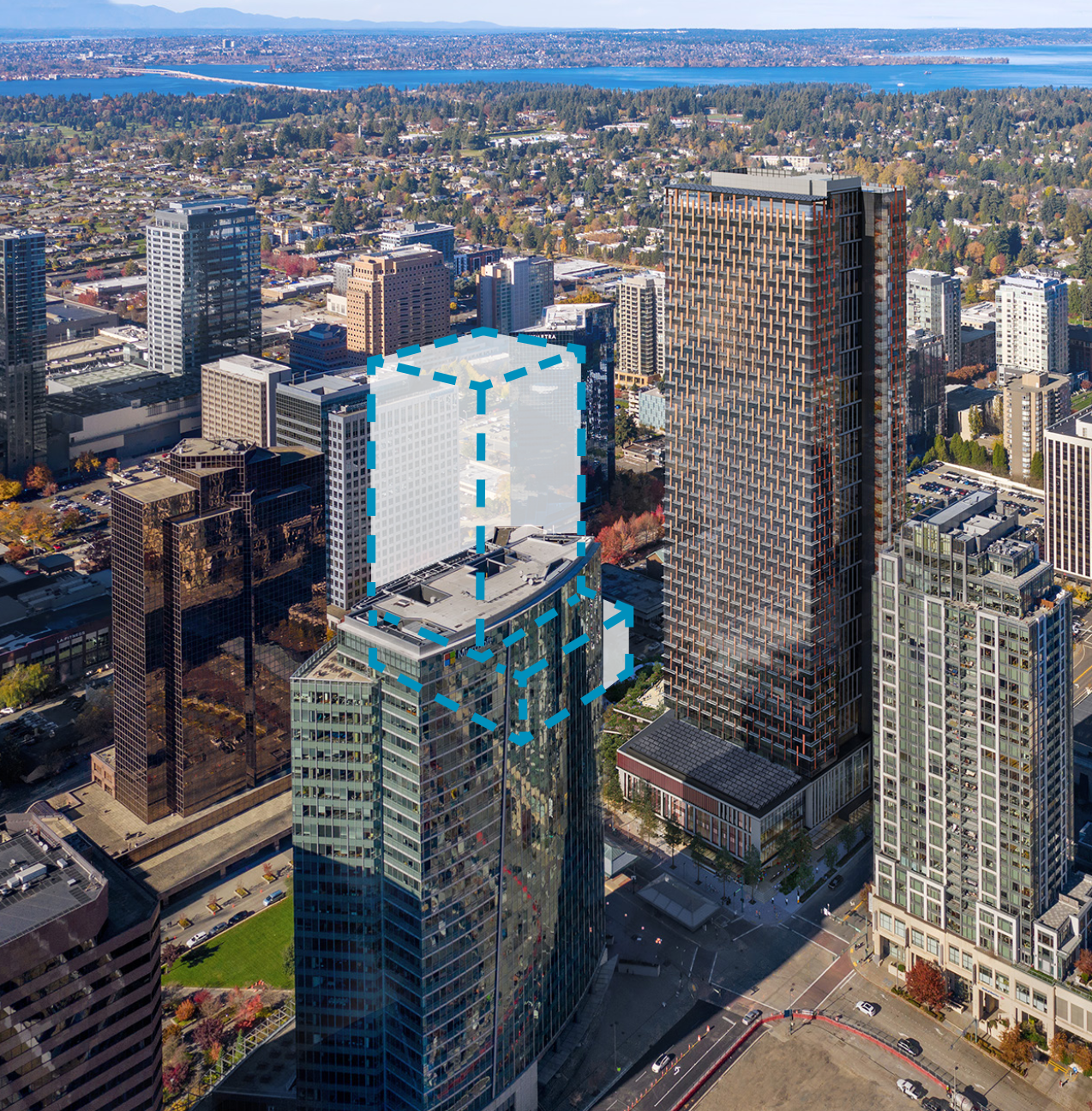 New details have emerged regarding Amazon's development site, Bellevue 600. The property was previously referred to as Bellevue Corporate Plaza. It is located at 600 108th Avenue Northeast.
Amazon recently submitted plans for Phase II, according to the City of Bellevue. The plans feature a new office tower, retail spaces, and common space at the Northeast corner of 108th Avenue Northeast and Northeast 6th Street, according to the Land Use application. This is located to the west of Phase 1 tower currently undergoing Land Use reviews.
Phase II plans include 553,910 square feet of office, 17,177 square feet of retail, and 735 parking stalls.
Bellevue 600 is designed to welcome arrivals to the City via the Link Light Rail station, Transit Center, and Grand Connection, as well as enhance the public plaza and pedestrian connections. The project will create a more active and engaging bicycle and pedestrian experience. Phase 2 will expand the commons space in the middle of the block starting in Phase 1.
Phase 1 of Bellevue 600 included a new office tower, meeting center, common space, retail uses, and potential daycare facility. This phase includes the redevelopment of the east portion of the site. The 43-story office tower will sit above six below-grade parking levels. Construction of Phase 1 is slated to begin in 2021.
Amazon purchased the site in April 2019 for $194.9 million. The building will be the tallest in the city.