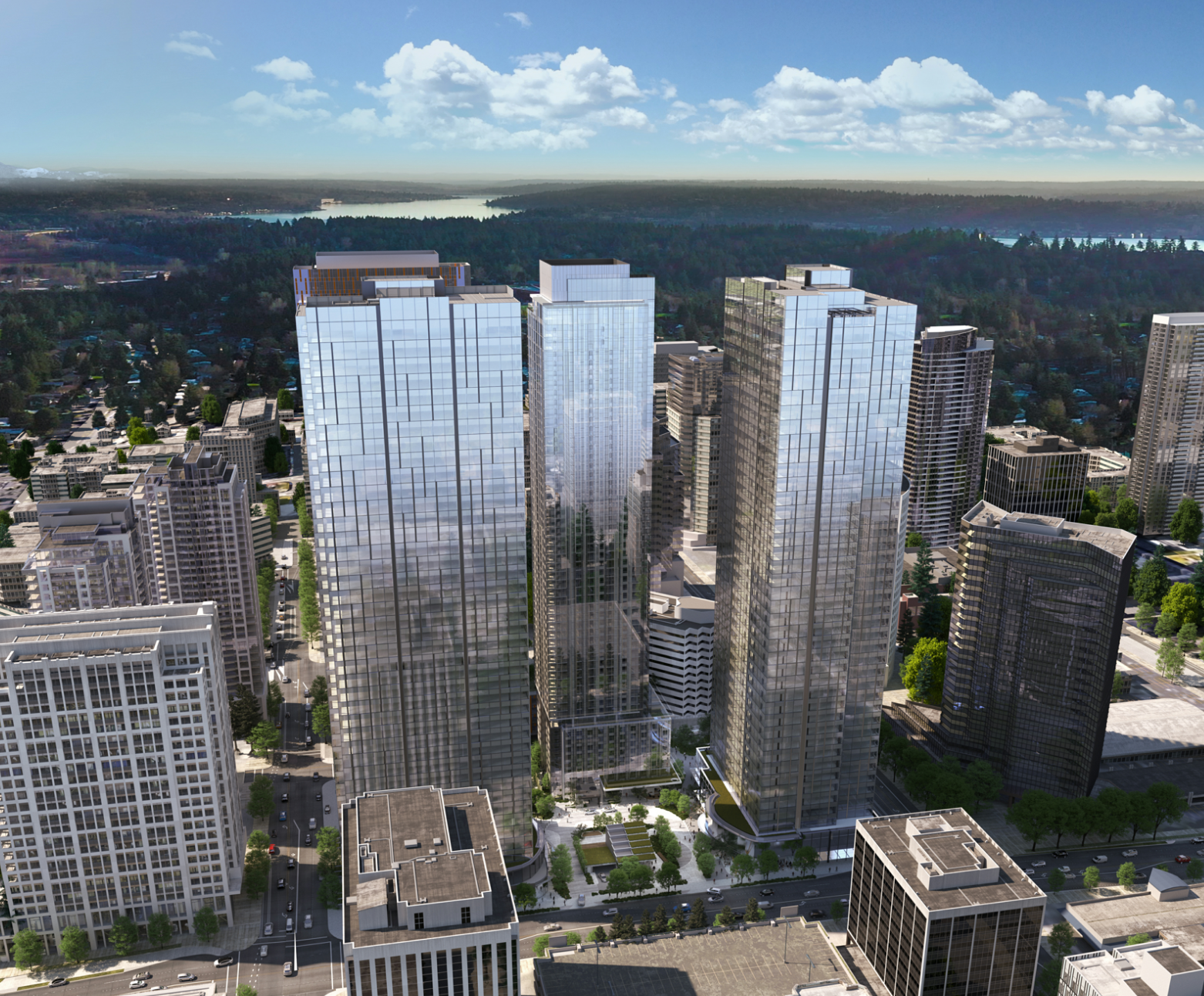 According to the City of Bellevue, the largest proposed high-rise development in Bellevue, Cloudvue, recently received Design Review approval for the first phase of the project. The Master Development Plan received approval on July 1, 2021.
The first phase is planned to include two 600-foot tall office towers, one 600-foot tall hotel and residential tower, an underground parking garage, and associated site developments.
The project site for Phase One is located at 10833 Northeast 8th Street. It is located in the half of an existing superblock bounded by Northeast 8th Street, 110th Avenue Northeast, 108th Avenue Northeast, and a new private roadway, Northeast 7th Street, that is shared with Amazon's Bellevue 600 development to the south.
The project includes a two-phase Master Development Plan. The second phase is planned to include construction of a "Playhouse" in the southeast corner of the site, that will serve as a live-events venue. There will also be water features throughout the development, like the "mist garden".
Cloudvue will feature 416 residential units, 54 residential stories, and 286 hotel rooms. There will also be 40,000 square feet of retail and restaurant space. Designated office space is planned to be approximately 1,700,000 square feet. All three towers are planned to sit on top of a below-grade garage with seven levels, and approximately 2,200 parking stalls.
ZGF Architects is designing the office towers, while Weber Thompson is designing the residential tower that will also include the hotel. MZA Architecture, GCH Landscape Architecture, Rushing, Stantec, Glumac, and Hart Crowser are also a part of the design team.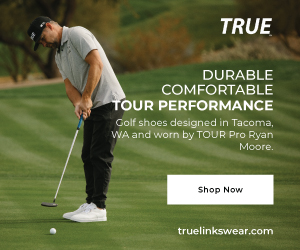 The first phase is slated to reach completion in 2026.
The site was purchased by Stanford Hotels in 2018 for $128 million from Plus Investment USA. They originally purchased the property in 2014 for $75.9 million.