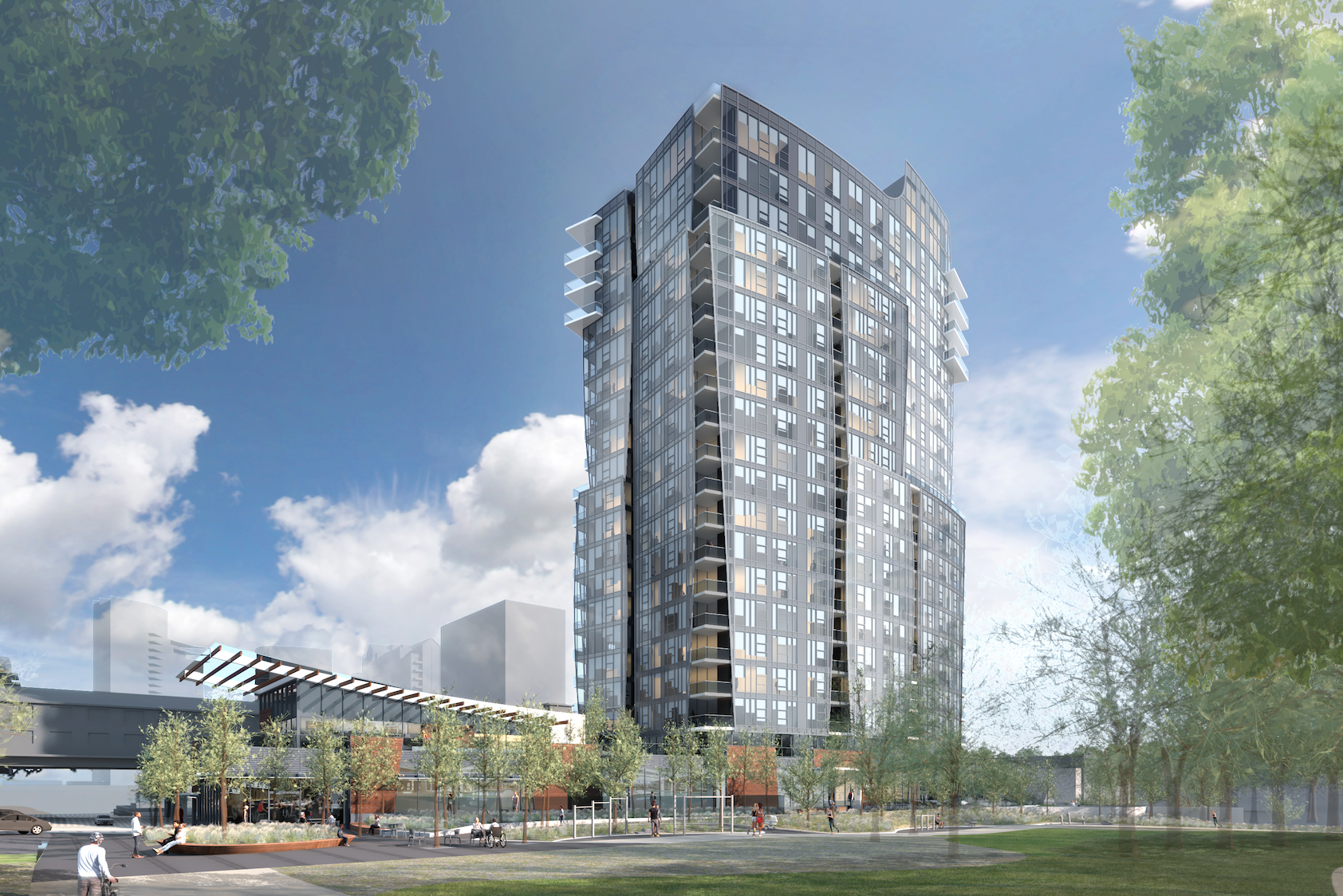 Bosa Development recently submitted new documents to the City of Bellevue for their condominium project on Bellevue Way. New documents describe that they plan to add 40 feet to the planned tower. The location is 201 Bellevue Way Northeast.
The 40-foot adjustment will not change the number of floors in the tower or the number of units that are planned.
The mixed-use residential project is planned to be a 21-story condominium tower with retail space. It will be situated above Bellevue Downtown Park. Amanat Architect is the designer for the project.
Bosa Park Row will include 144 residential units, 282 Parking stalls, and 10,375 square feet of retail space. An overall 233,940 square feet of space is proposed for the tower.
The development site is currently a strip mall that includes shops like Emerald City Smoothie and Jennifer's Nails. Bosa Development acquired the property in 2019 for $36 million.
Bosa owns One88, which is located across the street from this property. The luxury condo tower officially sold on in late 2021. One88 features 21-stories, composed of one, two, and three-bedroom residences and penthouses.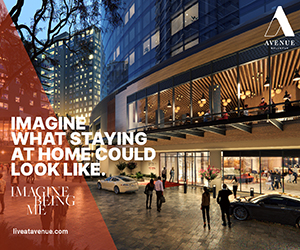 The real estate developer previously owned the corner lot, next to One88, which was the original site of Sushi Maru. They sold the property for $14.6 million in 2021.
Bosa Development also owns the 3.3 acre site that was the location of Sports Authority. They purchased this property for $127.5 million in 2021. The purchase included 44 and 102 Bellevue Way Northeast.