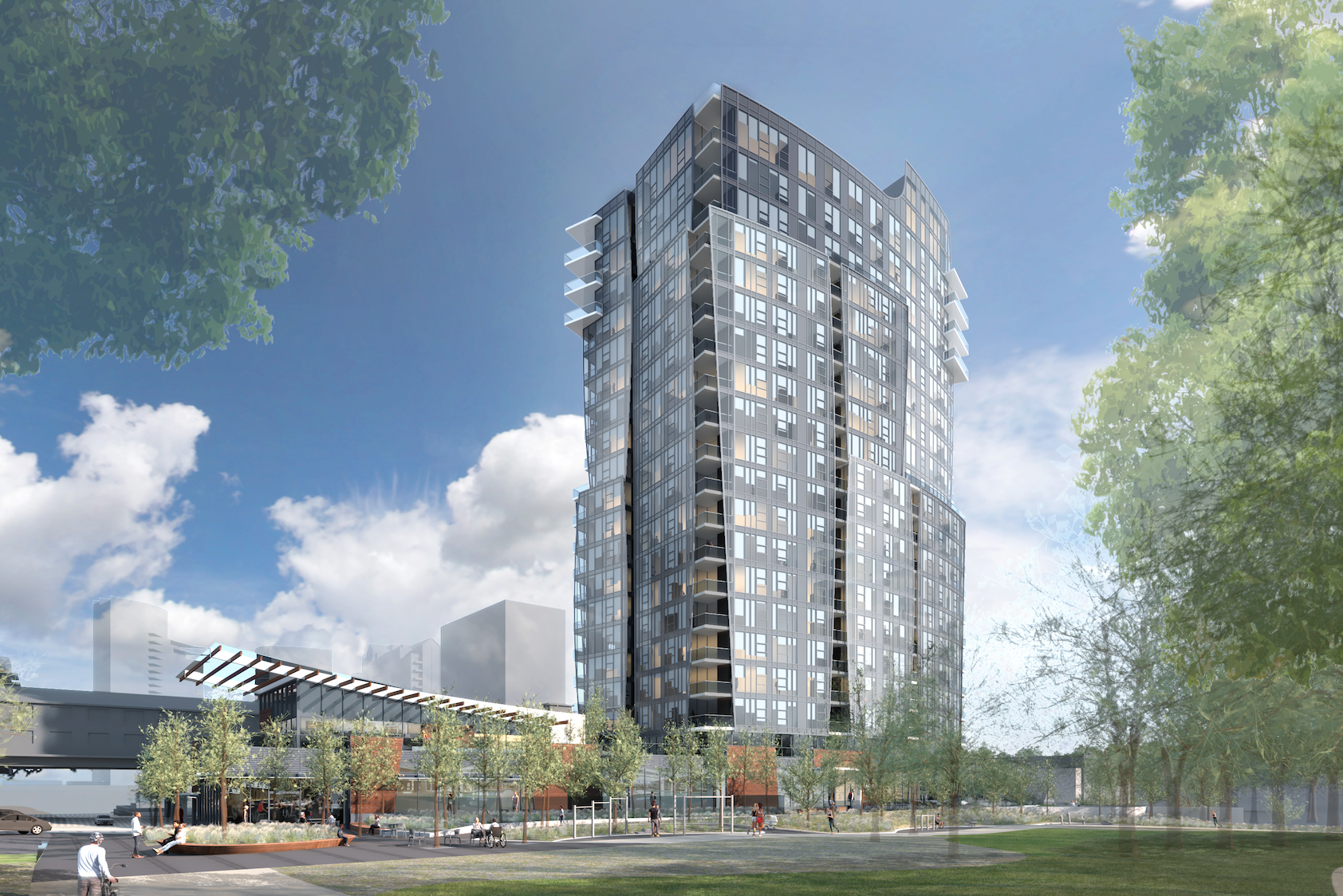 Real estate developer, Bosa Development, recently applied for approval from the City of Bellevue to construct a new sales center space. It will be located at 10465 Northeast 2nd Street, at the base of their condo tower, One88.
The plans entail a sales center that is made up of 5,289 square feet. The interior space will be newly constructed with new finishes, lighting, doors and fixtures.
In March 2023, new activity surfaced regarding the Park Row property when Amanat Architect submitted a building application for a new construction of a three-level underground parkade. It is planned to be 115,682 square feet.
Plans for the residential development include a mixed-use residential building with 143 units within a 22-story tower and retail space. The current strip mall located on the site will be demolished.
The strip mall is situated above Bellevue Downtown Park and has stores that are currently open like Sugar 'n Flakes, Julep Nail Salon, and Bellevue Museum Quality Framing. The address of the lot is 201 Bellevue Way Northeast.
Bosa Development purchased the property in 2019 for $36 million from Park Row LLC. The site is located directly across the street from their newly constructed luxury tower, One88.