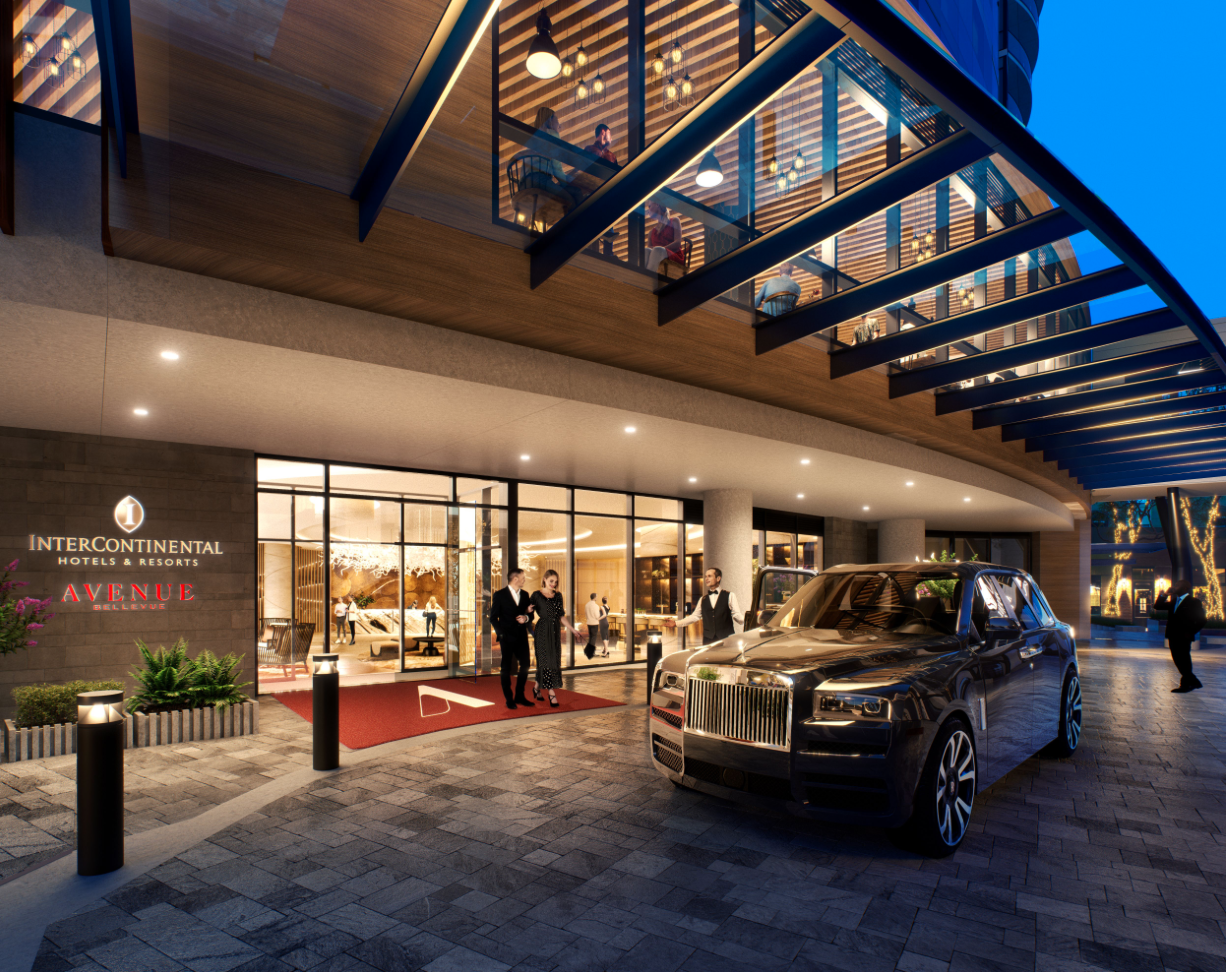 Benchmark Resorts & Hotels, the independent lifestyle division of Pyramid Global Hospitality, will open InterContinental® Bellevue at The Avenue this October. The first Pacific Northwest hotel by InterContinental Hotels & Resorts, it is owned by Fortress Development and is a striking new hospitality and residential development located in downtown Bellevue, Washington.
InterContinental® Bellevue features two towers housing 365 luxury condominiums, a 208-room InterContinental Hotel, 85,000 square feet of high-end retail space, and celebrity chef-led dining. Set in Bellevue's thriving technology hub with views of Lake Washington, the neighboring Seattle skyline and the snow-capped peaks of the Olympic Mountains, the development offers a unique blend of luxury living, world-class hospitality, and retail therapy, all in one place.
The complex is the vision of Fortress Development CEO Andy Lakha. He commented, "Bellevue has evolved into a dynamic center for innovation and deserves a hotel and residential development that mirrors its bright future."
A local team of specialists from Pyramid Global Hospitality are managing the complex, led by seasoned hotelier and General Manager Haje Thurau. He remarked, "Incredible forces of design and ingenuity have gifted Bellevue this beautiful new development that matches the vibrancy of the city. Come October, we look forward to welcoming travelers with the signature service that defines a stay with InterContinental Hotels & Resorts."
The leadership team led by Thurau is well represented by Bellevue region residents and includes Director of Sales and Marketing Matt King, Director of Finance Jeff Sprague, Chief Engineer Jason Kane, Director of Residential Services Linda Waldon, Director of Human Resources Tanya Morseberger and Senior Purchasing Manager Jerry Storer.
InterContinental® Bellevue at The Avenue, set on the corner of NE 8th Street and Bellevue Way, is poised to redefine the downtown Bellevue neighborhood, offering locals and visitors alike an elevated experience of luxury and sophistication. Key details about the complex follow: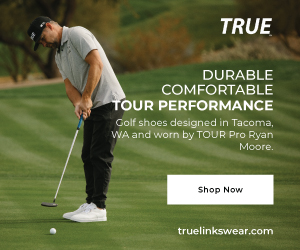 Guest Accommodations
The hotel will feature 190 contemporary luxury rooms, ranging from 306 to 380 square feet, 17 suites and panorama suites, ranging from 420 to 600 square feet, and a 1,500-square-foot two-bedroom Presidential Suite.
Dining
Three celebrity chefs will make InterContinental® Bellevue at The Avenue home to their restaurant concepts, building on Bellevue's rising culinary star power. Chef Joshua Skenes, the first and only American chef to garner three Michelin stars cooking entirely over open fire, will bring his fresh take on fine dining to the complex, leveraging the bounties of Washington's mountains, forests, lakes and ocean waters. Iron Chef Masaharu Morimoto will introduce a world-class Asian fusion restaurant experience inspired by the culinary traditions of his native Japan. And a first-of-its-kind Italian ramen shop will be an elegant marriage of Japanese and Italian culture and cuisine brought to InterContinental® Bellevue at The Avenue by Chef Robbie Felice, previously nominated for James Beard's prestigious Rising Star Chef of the Year award.
Meetings and Events
Bellevue draws some of the world's best and brightest technology specialists, and its growing tech movement will find ample space for gathering at InterContinental® Bellevue at The Avenue. On the third floor and fourth floor of the Avenue Center connected through a sky bridge to the hotel, guests will find over 12,000 square feet of meeting space with nine function rooms. These include a 4,250-square-foot grand ballroom, a 2,400-square-foot junior ballroom, two 400-square-foot meeting rooms, and two exclusive board rooms of 350 square feet each.
Avenue Bellevue, the two-tower luxury condo project is currently under construction. The mixed-use development is located at the corner of Northeast 8th Street and Bellevue Way. It will feature 141 "Estate Homes" in the South Tower and 224 "Residences" in the West Tower. The South Tower will include the Pacific Northwest's first-ever InterContinental Hotel, with 208 hotel rooms, event space, restaurants and bar, gym and spa, and concierge team.
"We are creating something that will set a new standard for hospitality and residential design in the region. As a Bellevue resident for more than 20 years, I am deeply committed to the future success of the community—and Avenue Bellevue is the most important project of my life," said Andy Lakha, CEO and Principal of Avenue Bellevue, LLC and Fortress Development. "I am proud to have Silverstein back this dream project in my own backyard; it is quintessential affirmation of the development and the hard work of many years as we continue construction and add Avenue to the skyline and fabric to the heart of downtown Bellevue."
Avenue was designed in partnership by Seattle-based, award-winning architecture firms Weber Thompson and CollinsWoerman, as well as Hirsch Bedner Associates, the largest hospitality firm in the world.