Lea,
I'm really good at the whole cold weather sweater, trench, boots thing, but I just feel lost when it comes to warmer weather! I feel like a fashion "faux-pa" with my bucket hat and cargo pants on. Where can I shop in the Bellevue area that will get me headed in the right direction?
– Frightened by Fashion
Dear Frightened by Fashion,
Just hearing that you're ready to whip out your "bucket hat" gives me chills up my spine! I'm by no means a self-proclaimed celebrity stylist or anything, but I do know what to do (and not to do) when it comes to seasonal fashion. Downtown Bellevue has a plethora of shopping from boutiques and specialty stores to Nordstrom and Macy's.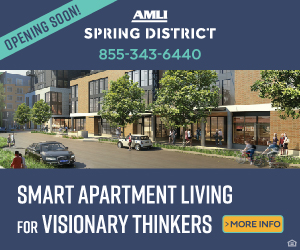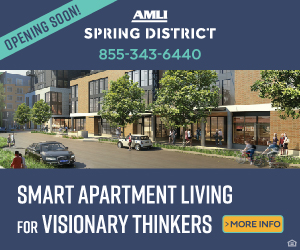 This spring you want to choose bright colors. Canary Yellow, Royal Purple, Kelly Green, Dodger Blue, and Hot Pink are all great colors for this spring. The brighter the better, so store away all of your deep browns and olives.
Floral prints, stripes, and global-inspired prints are very in this spring. This doesn't mean you're allowed to dig out your mother's old flower-print hippie blouse, but it does mea
n that you can have a little fun! Skirts and dresses are featuring bold florals and Aztec, Indian, and tribal designs.
At Bellevue Place,
Rag
is getting men fashionably ready for warmer weather. Along with their designer suits, they're featuring bold colors for spring and more business casual wear. In my opinion, you can't beat a bright floral
Power Tie
! Rag's signature ties are made of the finest silk, hand stitched, and designed by Duncan Quinn.
Don't limit color just to your clothes, make a statement on your feet too. Posh on Main has a wide variety of styles, and patent leather heels are a hot item. Ladies, don't cringe at the thought of "hours on heels" at your next social fun
ction because Posh on Main has a solution for you this spring. Check out their new Cole Haan heels that have Nike Zoom technology. Now there's no excuse to say pain is the price for fashion. An easy everyday outfit to show off you shoes is the perfect pair of jeans. La Ree, women's boutique on Main, has a nice selection and feature a variety of designers.
So now you're probably thinking that your pockets will be empty once you update your spring wardrobe. Well, you're in luck! This weekend Bellevue plays host to the annual "Eastside Upside-Down Sale." Rag Mens Style, Posh on Main, and La Ree, among other local boutiques will offer 50 – 80% off contemporary designs by popular designers. This sale is for the guys and gals and will be at Chinook Middle School on Saturday and Sunday. Click here for more details: Eastside Upside-Down Sale.
Have something you want to ask? Write me at lea@downtownbellevue.com!