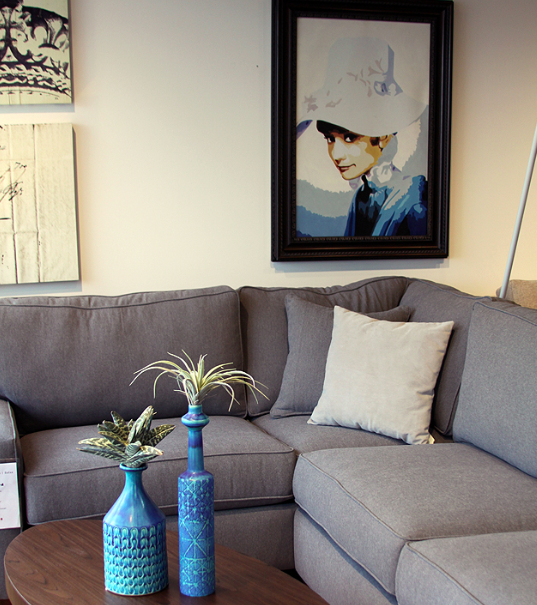 Furniture shopping can be daunting – it's a personal process, matching lifestyle with comfort, and a financial commitment, as large pieces are investments that will be a part of one's home for years. There's a greater sense of awareness over where one's dollar could go, considering new details like where a product is manufactured and if the materials were made with sustainability in mind. With this in mind, many people enjoy furniture like antique settees as they not only allow for the reuse of seating enjoyed by generations before, but they also bring unique and beautiful designs into the home that can only really be found on period pieces. Modern Design Sofas is a business that has sought to address these needs with Seattle buyers for many years, and now brings this same attention to Bellevue shoppers and homes.
Modern Design Sofas opened its Downtown Bellevue showroom four months ago, along the busy stretch of NE 8th Street, right before the 106th Avenue NE cross street. A mix of traditional shopkeeper values and forward-thinking product selections has kept this business going through three generations. The Bellevue location is a smaller showroom than the flagship Seattle store, with the floor models curated more towards what Eastside homes are looking for. The availability of models between both stores are the same – custom sofas, sleepers, sectionals, beds and chairs, manufactured within the USA. People may be leery of the term "custom," thinking it automatically means expensive and out of one's price range, but Modern Design Sofas is trying to re-educate consumers that custom doesn't always mean more costly. Speaking with Chris Flynn, the manager of the Bellevue showroom, he explains how their commitment towards offering furniture made in the USA offsets the customization costs. Locally made products remove middle-men operations that would normally require overseas factories, a lengthy customs process, with a lot of that cost being passed along to the consumer. It also adds additional wait time. Chris explains how customized furniture from larger high-end stores can take several months, whereas one of their fully customized sofas, made within the US, averages a 2-6 week lead time, and at a significantly lower cost. Their custom sofas also come with a lifetime warranty on construction, and they will work with a customer to assist on design services. It's a benefit of shopping with a smaller, independent retailer who has more control over how they operate their business. This is a large part of why Modern Design Sofas has come to Bellevue, to not only expand and develop relationships on the Eastside, but offer a sincere and educated retail experience with a keen eye for aesthetic.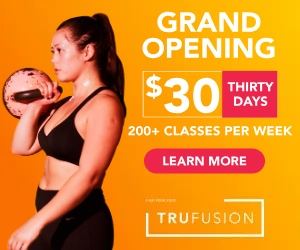 The Bellevue showroom is a mix of sectionals with clean, modern lines and plush, lightly detailed sofas and seating. Swatchbooks of fabric are available for customers to browse or take home to see what works best for their décor, and the showroom models are set up in cozy vignettes for people to sit and lounge on, getting a tactile sense of what the item would feel like in their own home. It's not a furniture warehouse experience, where making decisions can be overwhelming. The Bellevue store pieces have been selected based on the audience – more sectional sofas for homes with larger living spaces and families. There are also several showcase pieces, appealing to those with more of an eye towards design. There's an easy balance of comfort and aesthetic in the store, and manager Chris Flynn is the expert guide for those unsure about navigating the choices. Flynn has over thirty years' experience in design, having owned a firm of his own and working with large retailers; he explains how it's about a willingness to get to know the customer as a person and how they inhabit their home. "As a consumer, you make the choice every morning over how you wish to spend your dollar," he says. People want to make eco-friendly choices, and Modern Design Sofas makes it a point to use sustainable quality woods and safer glues. The higher standard of wood means a longer life for the furniture, but it also makes for easier recycling when a product has reached the end of its time with an owner. The lack of harsh chemicals allows a product to be more easily broken down and for parts to be recycled. From beginning to end, Modern Design Sofas is presenting a unique experience and education for furniture buyers and making the Eastside a truly well-designed place to live.
Modern Design Sofas
10623 NE 8th Street, Bellevue WA 98004
Telephone: 425-974-1785
[nggallery id=65]