With the recent news that Kemper Development Co. has applied for a building permit, many question remain about the project.
Questions around how the structures will look are answered by the images below. These are the renderings for the proposed towers that have been submitted to the City of Bellevue. The hotel and residential tower is behind the Bellevue Arts Museum, and the proposed office tower is set to be located at the corner of Bellevue Way & NE 4th St.
The hotel and residential tower for the expansion has a much different split for the hotel and residences configuration than it's predecessor. Below find the current hotel & condo arrangements, planned for Lincoln Square. Additionally, equivalent statistics for the Lincoln Square expansion are listed as well:
Lincoln Square
Westin Hotel Rooms: 337
One Lincoln Square Condos: 148
Lincoln Square Expansion
New Hotel Rooms: 120
New Residential: 200
The new building will house 64% less hotel rooms than currently exist in The Westin Bellevue. An assumption, based on this information, may be that the future hotel will be home to a luxurious, higher-end hotel, with fewer rooms.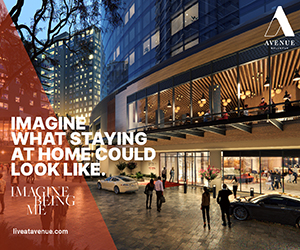 The number of planned residences will increase by 35% from One Lincoln Square to the planned Lincoln Square expansion. By the time these units are ready for occupancy, it's likely that this will be one of the only new construction condominiums on the market (assuming they finish as condos and not apartments).
One of the most anticipated aspects of the expansion will be the announcement of the hotel. Bellevue is missing a top tier, luxury hotel. The new expansion allows for this missing piece to be fulfilled. Back in 1999 Ritz-Carlton had announced plans to move into to Downtown Bellevue. These plans were scrapped. Since that time, rumors have circulated around various luxury hotels that have shown interest in the area.
More recently, there has been unconfirmed speculation that the Starwood brand would bring their W Hotels brand as the tenant for the Lincoln Square expansion. When contacted about the project, representatives from Starwood had the following statement, "While we do not have anything confirmed for W Hotels in Bellevue, Starwood is always looking for the right opportunities with the right partners in the right markets." The W Hotels already has an established Seattle location, but recently the hotel brand opened two, or more locations in large markets including LA, Atlanta, Chicago, New Orleans & New York.
There are many other likely possibilities, such as The St. Regis, The Ritz-Carlton, as well as others. If a luxury hotel plans to occupy this property, it is likely that the residences will be branded with the hotel name. All of the mentioned hotels have had condominium relationships in the past.
In 2008, we asked readers which hotel they would like to see come to Downtown Bellevue. We will ask you again, as it becomes closer to a reality.