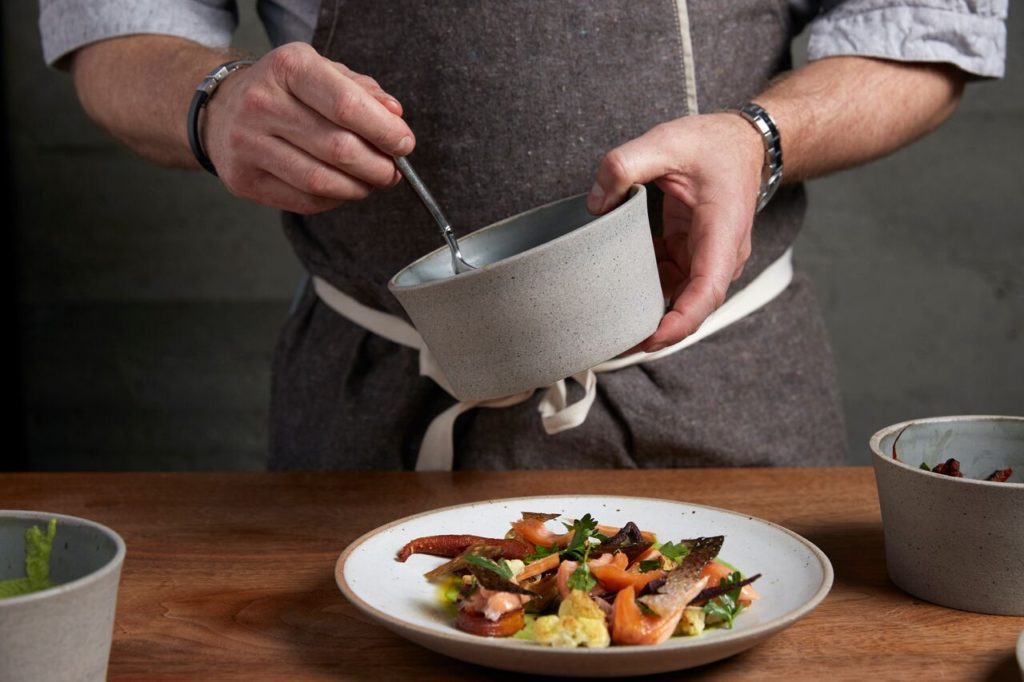 The Lakehouse, located on the second floor of Lincoln Square South in W Bellevue, is known for its seasonal, locally grown produce and James Beard Award-winning Chef and cofounder, Jason Wilson. The restaurant is modeled after Chef Jason's interpretation of a Northwest Farmhouse, and allows diners to eat in a familiar and inviting environment. The restaurant offers breakfast, weekend brunch, lunch and dinner. The menu features items like Moroccan spice roasted carrots, grilled octopus, house-made sarde shell pasta, and grilled Washington prime Manhattan steak.
We interviewed Chef Jason Wilson of The Lakehouse to learn more about his new venture.

How did you (Chef Jason) end up partnering with W Hotel? 
The opportunity to partner with W Hotel arose in 2015. The idea of bringing in a local chef owner and operator was seen as a best fit for the hotel and Lincoln Square South. Chef Jason was excited at the possibility of working in Bellevue and with the W. He created The Lakehouse for the space and for Bellevue/the Eastside.

There have not been as well-known of chefs like yourself who have opened restaurants in Bellevue. What convinced you to come to the Eastside?

According to Chef Jason, he always wanted to bring his cooking to the Eastside and to have a restaurant there. It's a dynamic and fast-growing area with genuine culture and rich history. He feels proud to have realized that with The Lakehouse.

Tell me about yourself. What is your background? What food do you specialize in?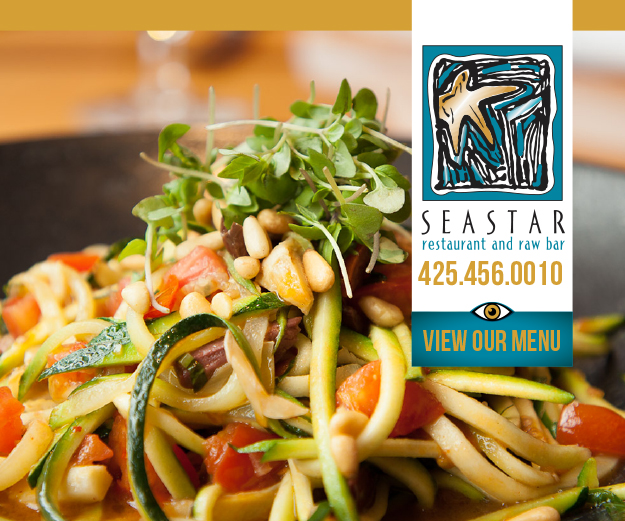 Chef Jason Wilson has been cooking his whole life, and after moving to Seattle in 1998 from Singapore, he opened Stars Bar and Dining for Jeremiah Tower. He met his wife Nicole in 2000 and decided to stay here. They opened Crush in 2005 to great fanfare, and then Millers Guild in 2013.
He cooks seasonal, fresh, regional foods that speak to a sense of place. He believes that his food is approachable and understandable. There is always a slight element of surprise or personality, and always focus on being delicious.

What makes the food at The Lakehouse unique?
The Lakehouse is about being in a Northwest farmhouse. They tell a tale of farm fresh foods that are simply prepared in an elegant and inviting place. It speaks to Bellevue's farming history and they feature locally raised meats and wild seasonal fish. Chef Jason loves to create foods that are understandable and approachable, but are done in a way that he would cook in his own weekend home or lake house, with a distinct charm and personality. The Lakehouse is all about great hospitality, which exemplifies a philosophy of entertaining in a great home.

What sets The Lakehouse apart from other restaurants in Bellevue? 
Chef Jason wanted The Lakehouse to fit in well in Bellevue, so he decided to tell a story of its farming past and present where all diners can feel comfortable and invited. They embrace some of the finer things, yet revere the simple perfections of farm fresh vegetables and locally grown herbs. The environment at this restaurant sets the tone for families to share dishes and enjoy their time together. The Lakehouse adds another layer of hospitality to Bellevue and fits in well with the culture of the city.

What is your most popular dish?
Although their dishes change with the seasons, fan favorites have been the fried chicken for 2, Moroccan carrots, and the roasted cauliflower. In the summer, popular menu items are the peaches with pistachios and chèvre, and/or the corn soup with basil and crab.

Tell me about the design philosophy of your restaurant
The design philosophy is about embracing imperfection in a Northwest farmhouse. Because the party in someone's home is always in the kitchen, Chef Jason decided to blow the kitchen out to be the majority of the footprint. The Lakehouse is about being comfortable, and feeling the energy.

What do you think makes our Bellevue community special?
Bellevue has a rich history, diverse population, and hungry clientele. It is the type of fast-growing city that embraces change, and wants the residents and businesses to succeed.