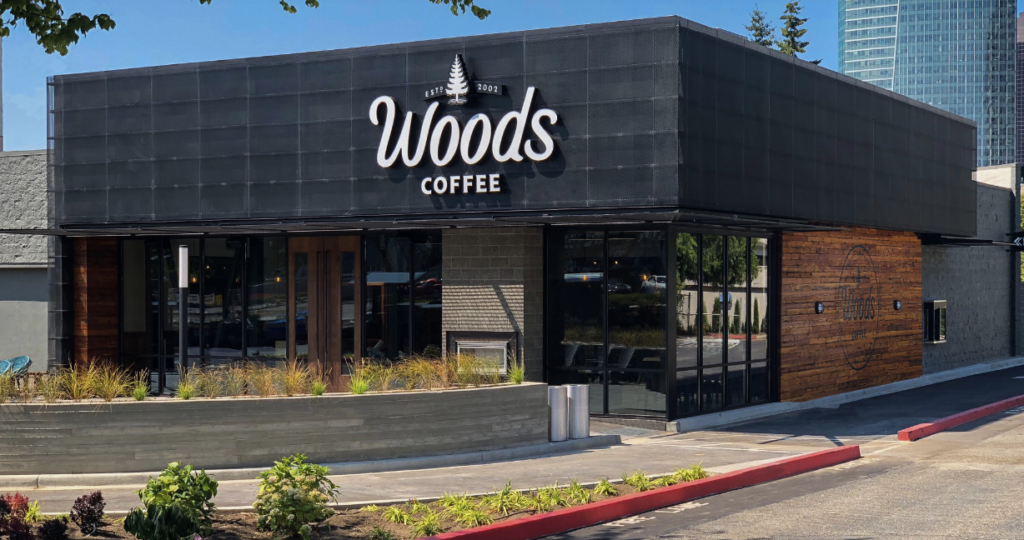 Woods Coffee, the new drive-thru coffee shop on 116th Avenue Northeast next to Hotel 116, is now open. The coffee shop is a first time partnership with the hotel.
"We are very excited about the possibilities that this partnership brings," said Wes Herman, owner of Woods Coffee. "We work hard to provide an exceptional experience for our guests, and we are very excited to offer a Woods Coffee location that features a drive-thru in the fast-paced Bellevue community."
The coffee served at Woods is locally roasted in Bellingham, Washington. Their food is baked and served fresh daily at their headquarters in Lynden, Washington. All ingredients are locally sourced from local farms.
Woods Coffee has two other locations on the Eastside at Bellevue Square and Lincoln Square. There are 20 total locations in the Pacific Northwest.
This is the only drive-thru for coffee near the downtown Bellevue area.
For more information about Woods Coffee, please visit their website.