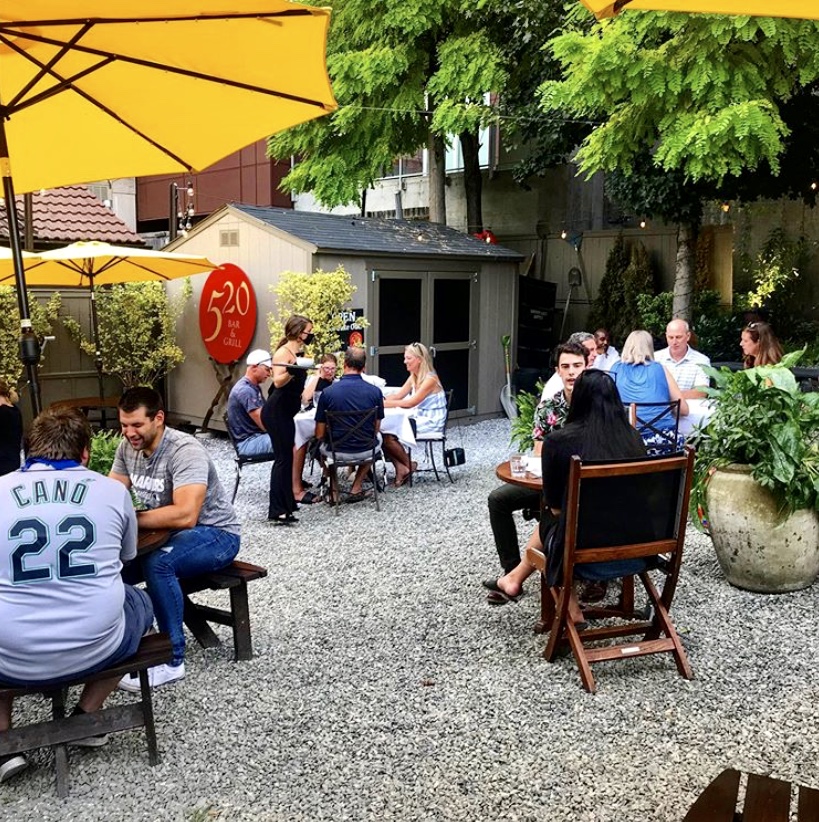 We reported in mid-July that the City of Bellevue extended additional support to restaurants located on and near Main Street in Old Bellevue. This came after receiving input from Old Bellevue Merchants' Association and local restaurants, retailers, and residents.
The expanded patio program is designed to support local restaurants during the COVID-19 pandemic, which has significantly lowered revenue and seating capacity. According to Mayor Lynn Robinson, "This program will help more residents and downtown employees continue to enjoy local restaurants and retailers while maintaining public health, and it will help businesses adapt by increasing dining capacity during the crucial summer months."
Additional seating was recently added to Main Street in Old Bellevue.
If you are an interested business in the Main Street Activation program, please go to the City of Bellevue's website.