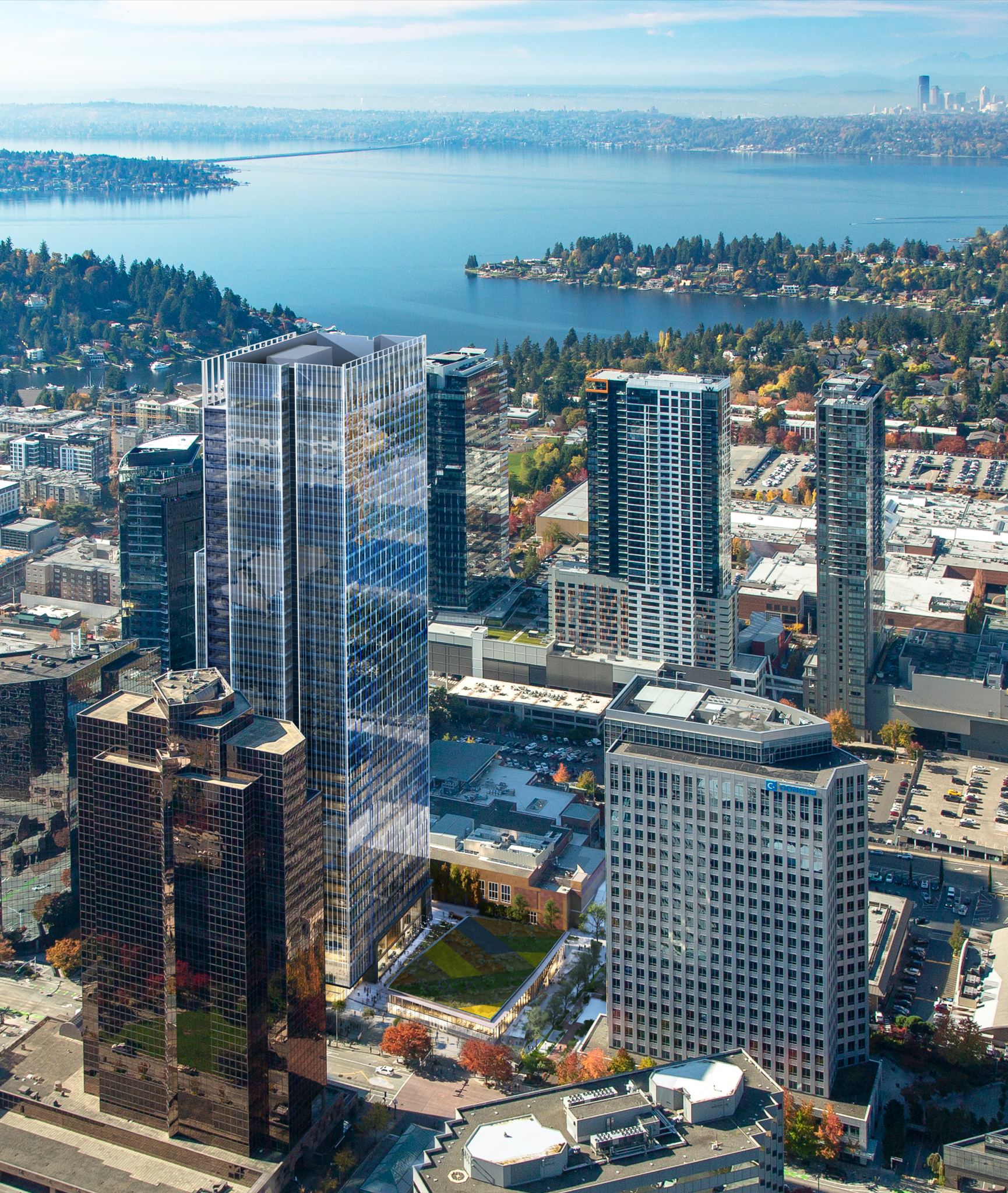 Vulcan, Inc. just announced that they have begun the development of two new office projects in the Bellevue Central Business District where Amazon has leased both towers. The site is located at 555 108th Avenue Northeast, adjacent to the Bellevue Transit Center.
The 555 Tower is a 42-story high rise office tower consisting of 967,500 square feet of office space and 28,400 square feet of retail space. The design incorporates public amenities, including a large courtyard plaza with flexible seating and green space. The retail space includes a standalone 22,000 square foot two-story retail pavilion fronting the pedestrian corridor.
The second project, West Main, is the full block on the north side of Main Street between 105th and 106th Avenue Northeast, previously referred to as the Bellevue Plaza shopping center. It will contain three 16- to 17-story towers totaling 1,036,000 square feet of office space, plus 33,000 square feet of ground floor retail space. The project includes a 20,000 square foot landscaped plaza and thru-block pedestrian connection with seating, landscaping, other amenities, and colorful mosaic facades. The diverse retail space will feature restaurants, shops, and services concentrated along Main Street and 106th Avenue Northeast.
"We are very excited to be working with Amazon again," said Ada M. Healey, chief real estate officer for Vulcan, Inc. "And we are thrilled to be kicking off our first development projects in the Bellevue CBD. It is projects like these that will help stimulate business in Bellevue and help create jobs and opportunity – from construction jobs to new roles in hospitality and local retail in the years to come."
According to an announcement on Amazon's website, these leases will bring an additional 10,000 jobs to Bellevue in addition to the 15,000 that were announced in February. In total, Amazon is said to have 50,000 jobs in downtown Seattle, which means that Amazon could have up to one-third of their Puget Sound workforce in Bellevue. Additionally, Amazon is providing a $1 million grant to the City of Bellevue's Human Services Fund to support health and human service providers that will help local families in need.
The Amazon statement described Bellevue as, "…a growing, business-friendly community with great amenities, a high quality of life, and a fantastic talent pool." Amazon has had a rocky relationship with the Seattle City Council dating back to 2018 when they proposed a "head tax" to pay for homeless and affordable housing initiatives. This tax was largely speculated as a tax targeting Amazon. Since this time, Amazon has continued to expand outside of Seattle, and has canceled leases that were once planned for growth in Seattle.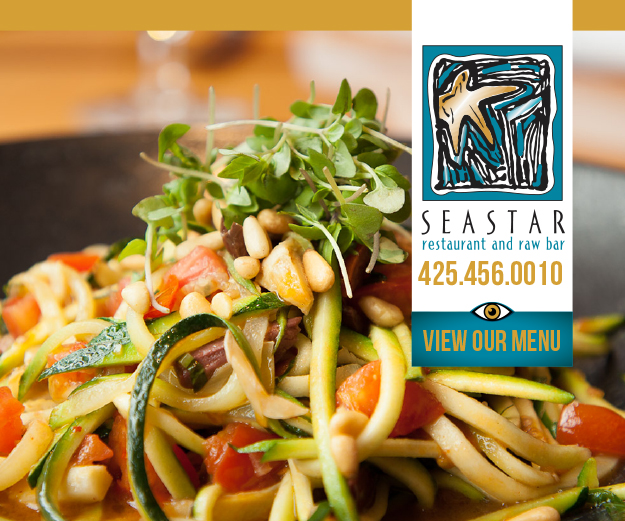 "The positive economic impacts of these two major Bellevue developments by Vulcan cannot be overstated," said Bellevue Mayor Lynne Robinson. "Thanks to the hard work of city council members, staff and community members – past and present – Bellevue's downtown core continues to grow into a major destination for companies and their employees. Both developments will tie into exciting transportation infrastructure that includes East Link light rail and the Grand Connection and will enhance our unique, accessible and vibrant downtown. I'm excited to see these projects come to life."
NBBJ designed the 555 Tower project and Turner is the general contractor. West Main was designed by Graphite Design Group and Compton Design Office. GLY is the general contractor.
Completion on the two projects is expected in 2023.
Amazon is set to occupy the former Expedia headquarters, with a 16-year lease, including all 20 stories of the building. They are also leasing office space in the Centre 425 building on 106th Avenue Northeast. Amazon will have office towers located on the east half of the Bellevue Corporate Plaza, Bellevue 600, a property that Amazon purchased in April 2019. They signed a long-term lease for a two-tower development on the site that was the Cadillac dealership, and are leasing office space in Tower 333. They have leased over 3 million square feet of office space in Downtown Bellevue.