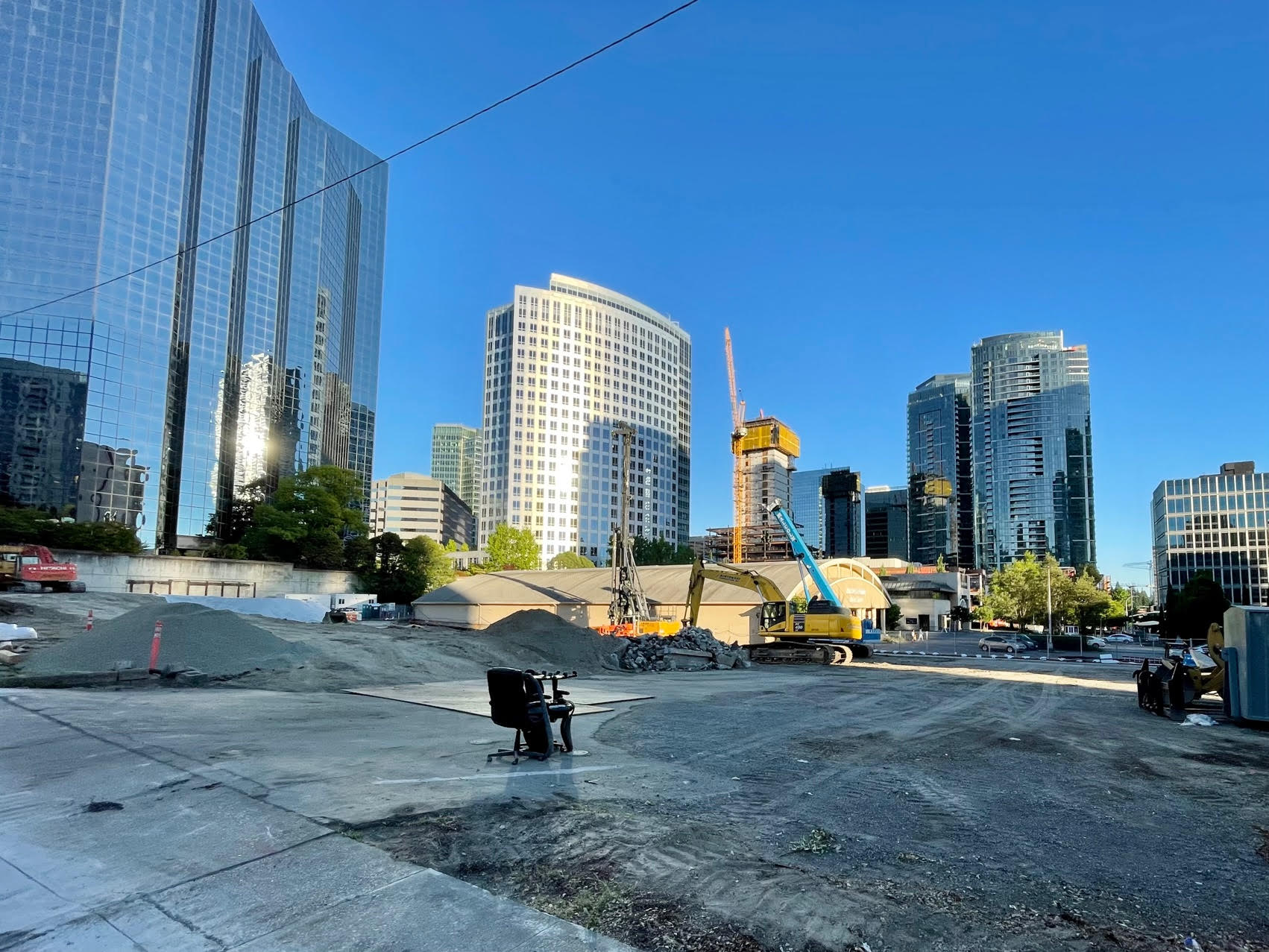 Schnitzer West LLC, one of the West Coast's leading real estate development and property management firms, recently broke ground on their new office tower, Artise. Artise is a 600,000 square foot office building, located at 788 106th Avenue Northeast.
The office building will be 25-stories, located at the corner of 106th Avenue Northeast and Northeast 8th Street. The 1.5 acre property will include a common space, retail uses, as well as the office tower.
According to City of Bellevue documents, Artise strives to provide amenities such as outdoor plazas, public art, and enhanced streetscape. In addition, a newly constructed vehicular access, referred to as a "Schnitzer Woonerf", will be at 106th Avenue Northeast. This is intended for both pedestrians and cars.
Amazon announced in March that they signed a lease with Schnitzer West for Artise. The additional space that Amazon leased contributed to their effort in creating more jobs in the Puget Sound Region. Amazon committed to creating 25,000 additional jobs in Bellevue in 2020 for future years.
Last February, Amazon announced their plans to create 15,000 jobs in Bellevue. As of September 2020, they said that they also planned to add 10,000 additional jobs to what they had already committed to.
Schnitzer West purchased the property from Bosa Development in 2019. The purchase price was $65 million. Bosa Development originally purchased the property for $35 million in 2016.