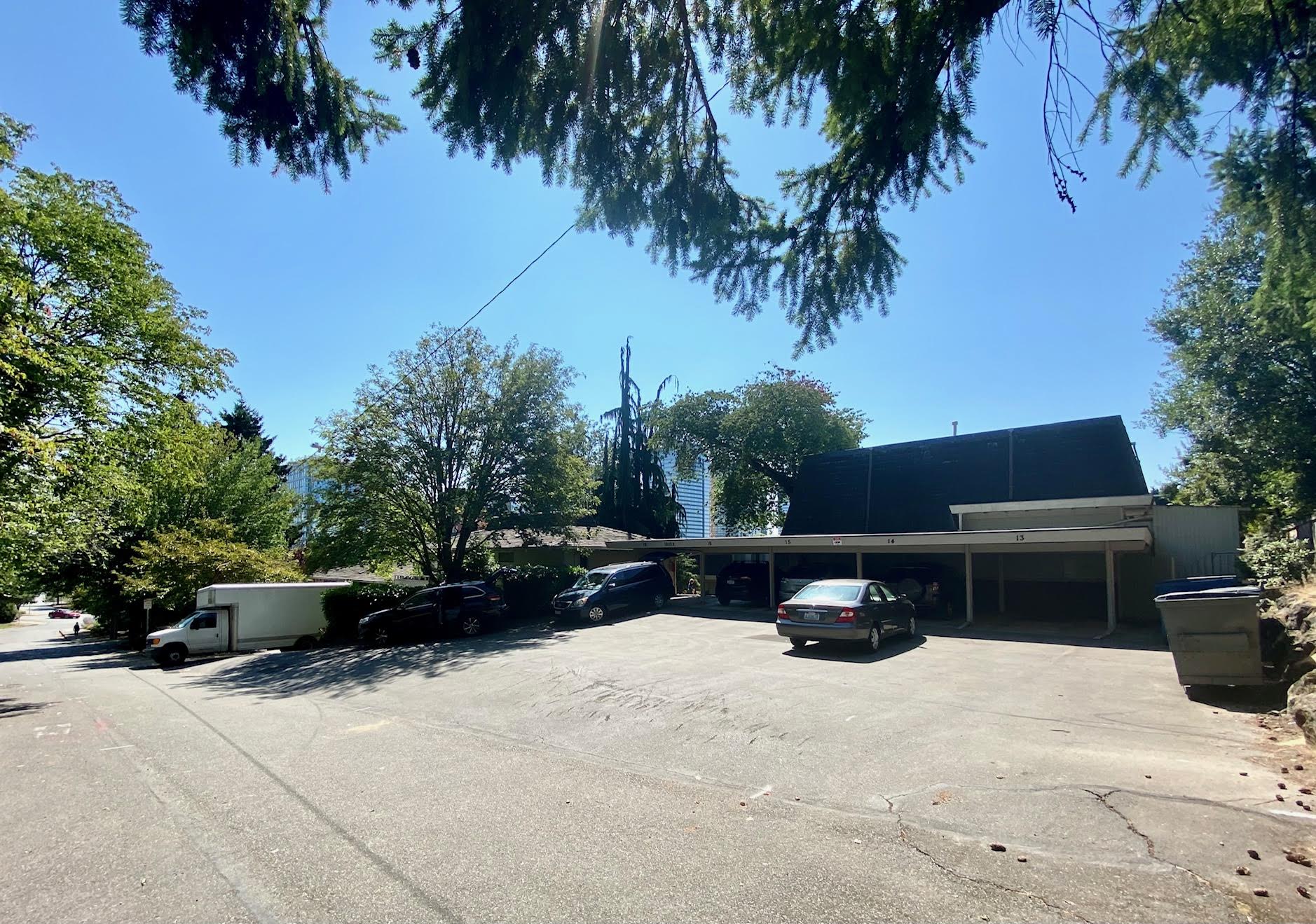 According to King County records, the privately owned real estate company that specializes in multi-family and mixed-use developments, SRM Development, recently bought a downtown Bellevue Condominium site. The sale was for $18 million.
The residents living in the building, The Polynesia, were all bought out, as first reported by Daily Journal of Commerce. It is located on the corner of 102nd Avenue Northeast, near Bellevue Square. The address is 10113 Northeast 12th Street.
SRM Development purchased and proposed a mixed-use development at the site of the 7-Eleven strip mall. They also purchased the Bellevue Animal Hospital on Main Street for $3.25 million in July 2020, and 12 Bellevue Way Southeast for $6.6 million in 2019, which was the old Jack in the Box location.
It was proposed to the City of Bellevue that the property of the 7-Eleven strip mall, which is about 38,041 square feet, to change the zoning to one mixed-use development. This would maximize retail space, allow more flexible development along Main Street, and increase the production of housing units. The space currently has tenants including Bella Cleaners, Premier Nails and Spa, and 7-Eleven.
12 Bellevue Way is currently being leased to Racha Go, a fast-casual Thai restaurant. The owner has two other Racha Thai restaurants in Queen Anne and Redmond.