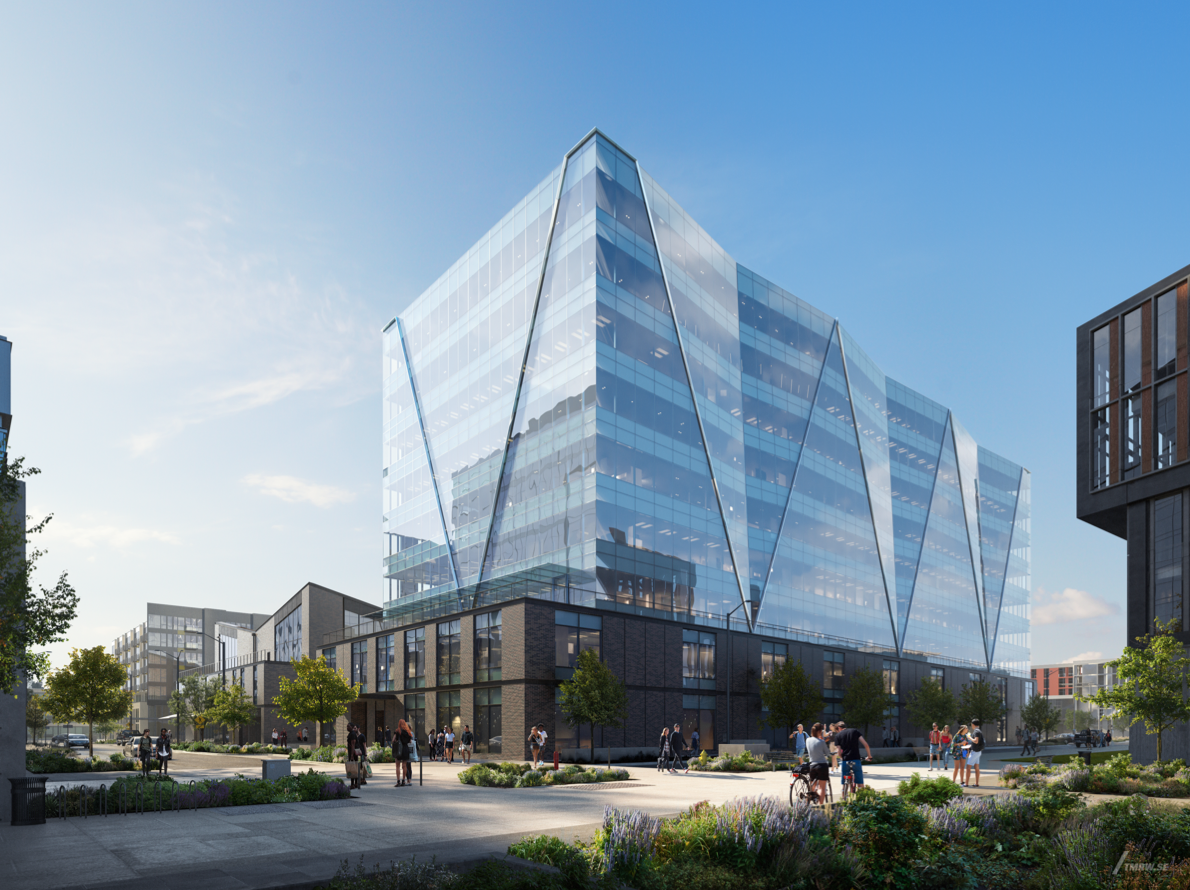 According to City of Bellevue records, an application for Design Review and Variance approvals have been submitted for Block 13 of the Spring District. The applicant for the project was Wright Runstad & Company.
The proposed plans are for the construction of a nine-story office building that is 205,000 square feet. It also includes four levels of below-grade parking to accommodate 270 parking stalls, street frontage improvements, landscaping, and exterior lighting.
The site is located at the corner of 123rd Avenue Northeast and Northeast 14th Terrace. The address is 1325 123rd Avenue Northeast.
Construction of the proposal is expected to begin in 2022. The completion date is slated for 2023.
The transit-oriented development and neighborhood is composed of 16 blocks and is 36-acres. Facebook headquarters is located within the area after purchasing the development from REI for $390 million. They also leased Block 6 in November 2019, Block 24 in August 2019, and Block 16 in January 2019. It was also announced that the Bellevue Brewing Company will also be located in the Spring District after applying for a permit at 1285 122nd Avenue Northeast.
The Steve Ballmer Building is also located in the Spring District and open at 12280 Northeast District Way. The initiative is called "Global Innovation Exchange". The location was chosen as a collaboration by University of Washington and Tsinghua University of China, and Microsoft, to deliver eduction to innovators from around the world.