And Nau for something completely different.
Portland-based, Nau is changing the way clothes are made and bought. Just a walk inside their "webfront" (which is a term they use for store) and you'll feel the difference. It's by far the most green resident inside Bellevue Square and with Fashion Week in full swing in downtown Bellevue, I sat down with Jil Zilligen, VP of Sustainable Business Practices, to learn some more.
db: So you're not a clothing company?
JZ: We are, but more. Our model is to design and distribute, but in addition we look at clothing from a lifecycle perspective and design with the end in mind.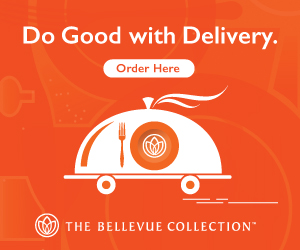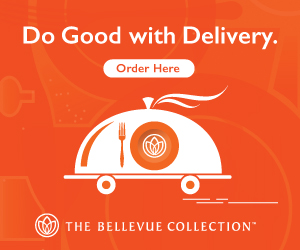 db: So this store is a front for something bigger?
JZ: Well, we don't call them stores, they're web fronts. It's part of our digital brand. Our customers can treat it like a regular store where you can touch and try items on, purchase, and walk out. Or, touch and try items on, then purchase and we'll just ship it to you. You get 10% off if you choose the shipping method and 5% of that goes to one of our partner charities.
db: Do you think consumers are ready to buy like that? After all we're a society that wants immediate gratification.
JZ: We think so. Our polling shows that 50% are ready to use our store as an extension of the Internet and not buy the product right away.
db: How long has nau been around?
JZ: Roughly two and a half years.
db: What type of people buy nau clothing?
JZ: Our target customers are artists, activists, and athletes. Most companies might look for accomplished athlete in each of those areas. Our heroes are those looking to be active in social and environmental change.
db: What are you wearing today?
JZ: I'm wearing the courier windshirt and bouldering capri.
db: Tell us a fun fact about nau?
JZ: Well, let's see. There are so many interesting things. Well, we're located on Lovejoy Street; we were almost named Lovejoy. Oh, I know, we've got a kegerator in our headquarters office.
db: This is going to sound funny, but where is nau in the future?
JZ: Well, in 2008 we're planning on opening 10-12 web fronts, and another 10-12 in 2009. We're hoping to create positive change; the world needs a different way of doing business. We're hoping to set the trend in the world of fashion.
db: Why not put your product in a national chain?
JZ: Well, we'd lose control over our message. We like the control we have over the design and delivery over the clothing. This allows us to meet a good price point and still hit our margin.
db: What's your return policy?
JZ: All our clothes are guaranteed. We'll gladly replace it or refund it.
If you haven't been inside nau in Bellevue Square, we highly recommend checking it out. At the least it'll be different from what you've experienced before in an outdoor apparel shop. Jil is right about one thing. "You can't do business on a dead planet." nau's commitment to sustainability shines through their store, clothes, and service. nau, Polynesian for welcome, or come to me makes outdoor gear to wear anytime/anyplace. They create product that looks good, lasts long, and has great performance. All this while changing the world.
We wish them all the best!