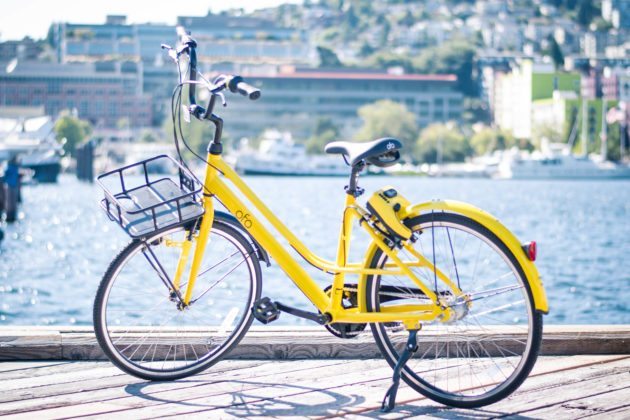 A small, dockless bike-sharing program could be coming to Bellevue as early as May 2018, according to the City of Bellevue. Locals will be able to pick up and drop off electric bicycles throughout the city using an app. The program will begin with 400 bicycles, and that number could change over time depending on demand. The program in Bellevue will be a one year pilot. At the completion of the pilot the program will be modified, to ensure it is operating safely and efficiently.
The electric bicycles can be dropped off anywhere in the city of Bellevue where it is legal to park. However, there will be bike hubs set up, where residents can drop off their bicycles, as an effort to maintain order.
At this time, it is not clear which companies will be allowed in Bellevue. As for Seattle, only three companies are permitted for the bike-sharing pilot; LimeBike, Spin, and Ofo.