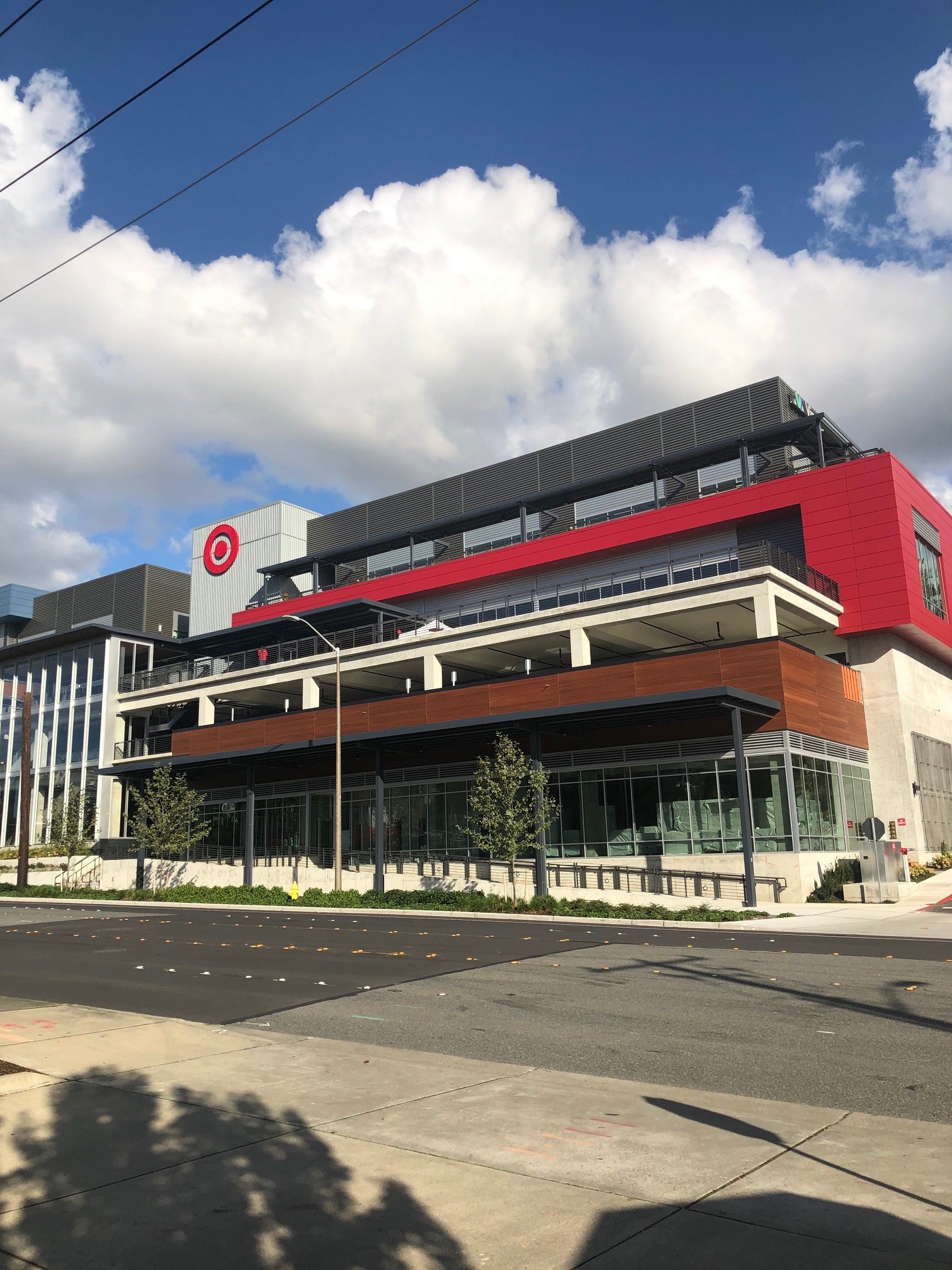 Target Bellevue at Wilburton Village is now open, with the grand opening celebration being today. It is located at 272 116th Avenue Northeast.
The new location is approximately 49,000 square feet with about 90 team members. It will feature apparel and accessories, home decor and essentials, health, personal care, and beauty products, grab-and-go groceries and fresh produce, adult beverages, CVS pharmacy and Starbucks.
Target Bellevue features order pickup and pick up in within a few hours, including fresh groceries.
This location is Target's third small-format location and 24th store in the Seattle area. The first store was opened in 1988. They are currently opening small-format stores in urban areas, dense suburban neighborhoods where full-size Target stores may not fit. Target now operates 140 of these stores, with 1,900 Target stores nationwide.
The new Target Bellevue location is open daily from 7am to 10pm.
Also open at the new complex, Wilburton Village, are Virginia Mason Bellevue Medical Center, Chipotle, and PCC. Dave & Busters, located next to Target on the third floor, appears to have minimal construction completed and it is unclear when it will be opening. Wells Fargo Express Center is planning to open by the end of 2020.