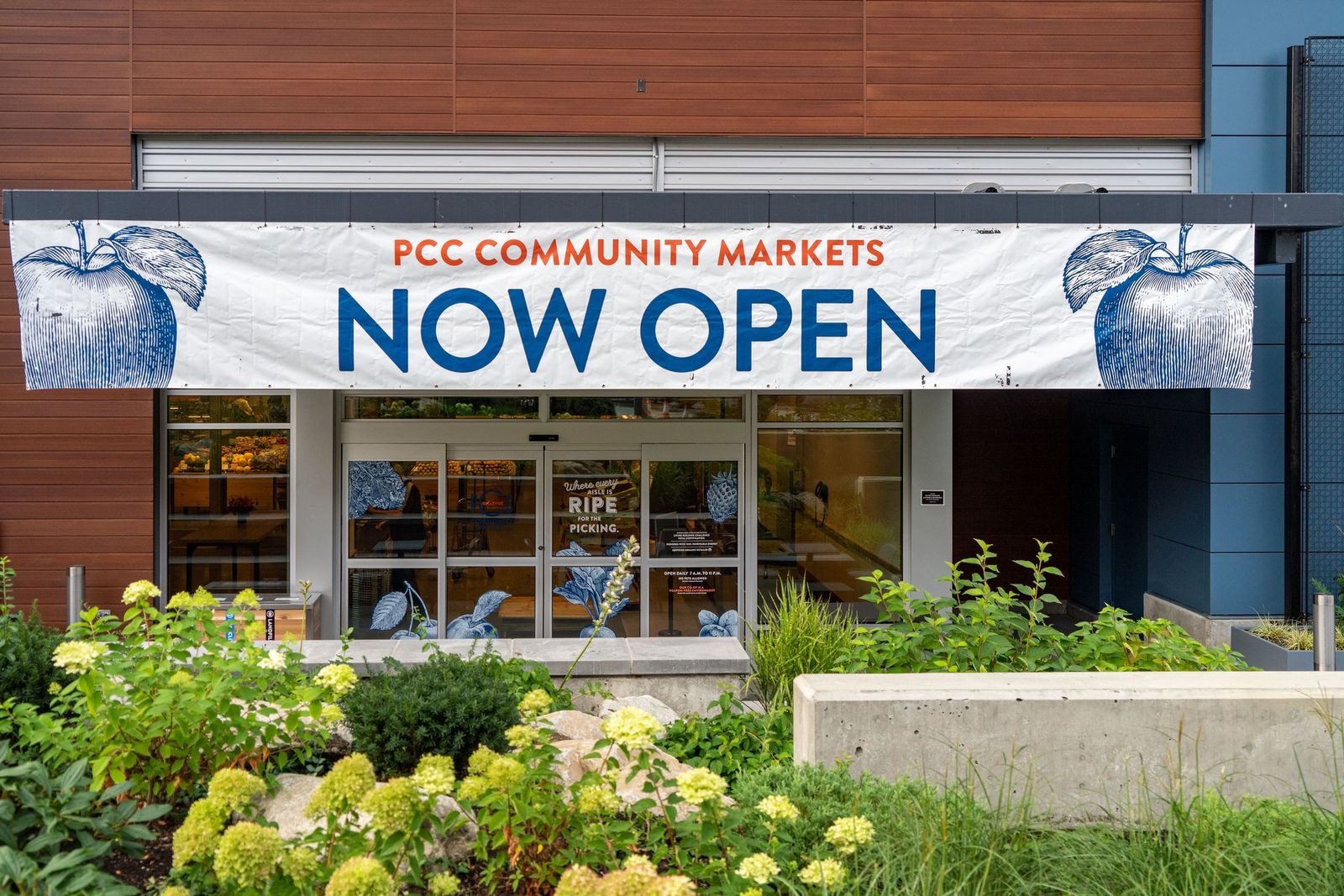 Bellevue PCC on Northeast 4th is now open at Wilburton Village. The food market's hours begin at 9am, daily.
The Bellevue location features an espresso and bakery counter with made-from-scratch bakery items, full-service meat and seafood station, a curated selection of Pacific Northwest-produced spirits, an affordable line of certified organic and Non-GMO pantry staples, and more.
This new Bellevue location will offer cooking classes once in-person activities resume. They are currently being held online.
There are now 15 PCC grocery stores open across the Puget Sound area. PCC at Wilburton Village is run by Store Director, Tami Littlefield.
Currently open at Wilburton Village are Chipotle, Virginia Mason, and PCC Community Market. Coming soon will be Target, Dave & Buster's, and Wells Fargo Express Center.