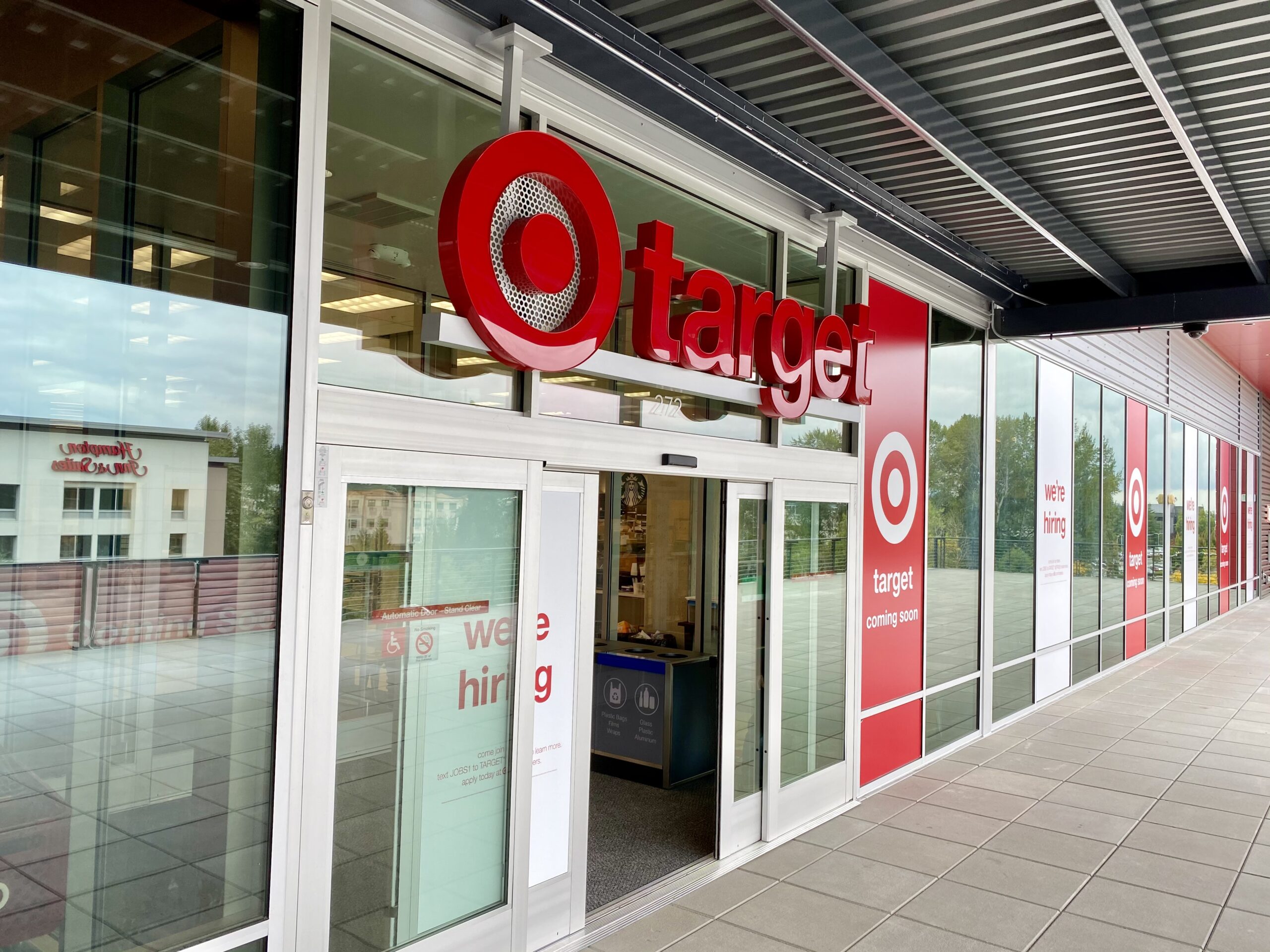 Target has announced their opening date for their new store at Wilburton Village on 116th in Downtown Bellevue. The location will officially be open on October 25th.
Wilburton Village Target, which is on the third floor, is 49,000 square feet, and the largest of the three new stores opening in Puget Sound, with the other two being located in Ballard and the University District. According to Target, the merchandise carried in each store is tailored to the neighborhood.
This location will include a market, Starbucks, and CVS Pharmacy.
Already open at this new complex are Virginia Mason Bellevue Medical Center, Chipotle, and PCC. Dave & Busters, located next to Target on the third floor, appears to have minimal construction completed and it is unclear when it will be opening. Wells Fargo Express Center is planning to open by the end of 2020.