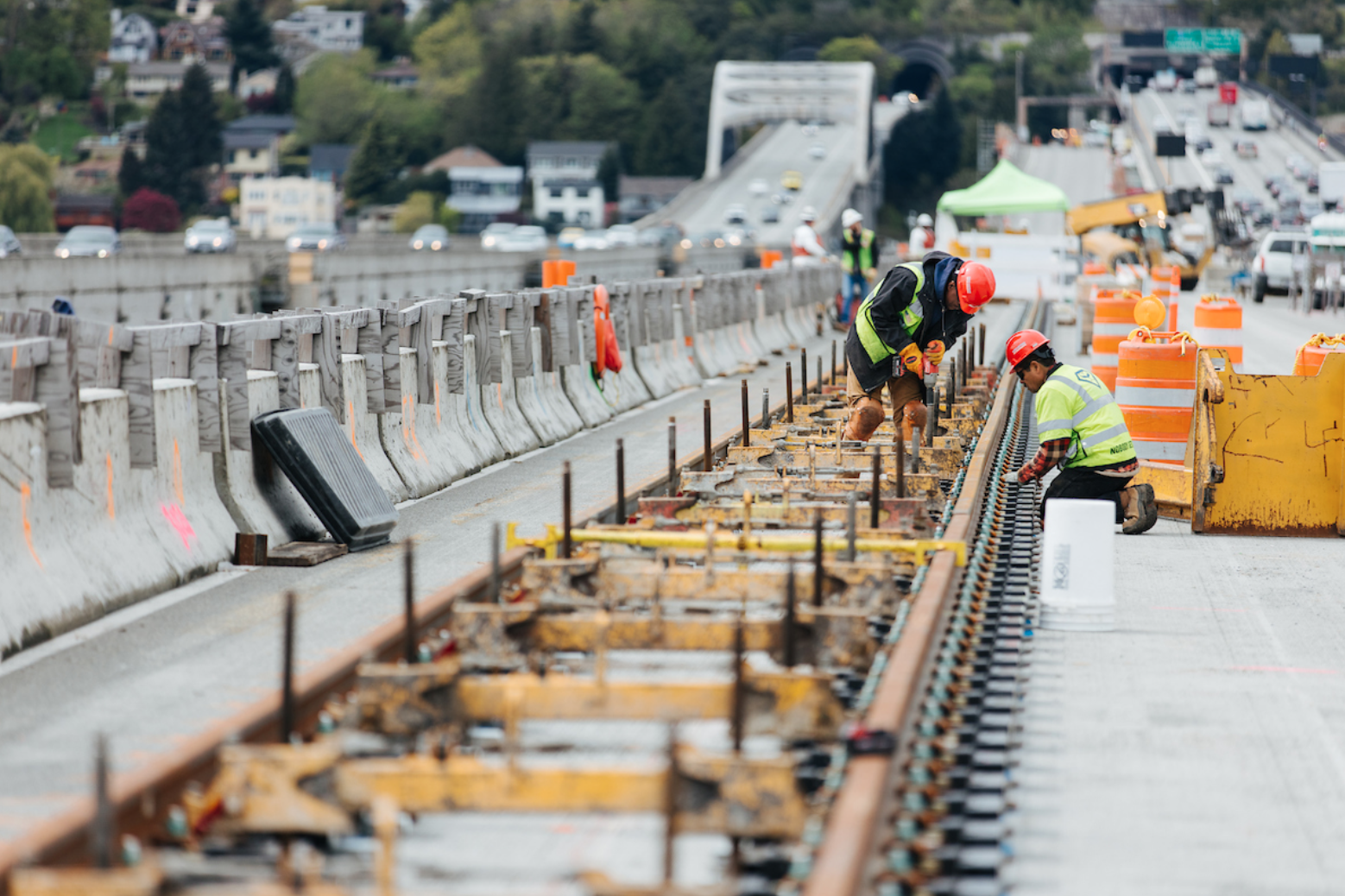 Sound Transit's light rail extension project will be delayed for a new reason from what we previously reported. They recently found another problem with construction on the I-90 floating bridge deck.
Inspections that took place in March 2022 found that there were three concrete track supports where material had flaked away, out of a sample of 500. According to the project director, there are 7,800 similar track supports on the bridge.
Engineering consultants are hired to look into this further, and samples of materials were sent out to a laboratory outside of Washington state to confirm the cause. According to the executive project director, they believe that twisting forces knocked away some material during installation and calibration of steel rail-fastening parts, on the tops of concrete supports.
The discovered damage was revealed to Sound Transit Board's System Expansion Committee last week. The cost to solve this problem is currently unknown.
As has been previously reported, the completion date for Sound Transit's East Link light rail has been delayed after having been planned to open in the summer of 2023. Officials attributed the main factors in delaying the project to COVID, the concrete workers strike, construction issues on part of I-90, and extended training period for light rail operators. A revised timeline will be put together this spring.