A new hot pot restaurant, Lao Ma Tou, is planning to open at the apartment complex, Soma Towers, on February 14th. The address is 288 106th Avenue Northeast.
Hot pot is a cooking method that began in China. There is a heat source on the dining table, which keeps a pot of soup stock simmering. There will be multiple ingredients available to choose from for diners to put into the hot stock.
Their menu features items like seaweed knots, handmade shrimp balls, Ma Tou beef tripe, crispy fried pork, and brown sugar rice cake.
The restaurant applied for the permit in October 2022, and it was issued in November 2022.
Lao Ma Tou has over 100 locations in China. They also have locations in California. This is their first restaurant to open in Washington.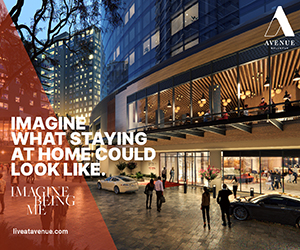 Also at Soma Towers is Chinese Street Food restaurant, Xiao Chi Jie. It opened in January 2019. XJC features sheng jian bao, jian bing, bowls, and sides.
Xiao Chi Jie partnered with Kung Fu Tea to offer bubble tea. It is located in the southern corner of their space.
Other restaurant open at Soma Towers include La Parisienne French Bakery, Cepae Wine Tasting, and FogRose Atelier.