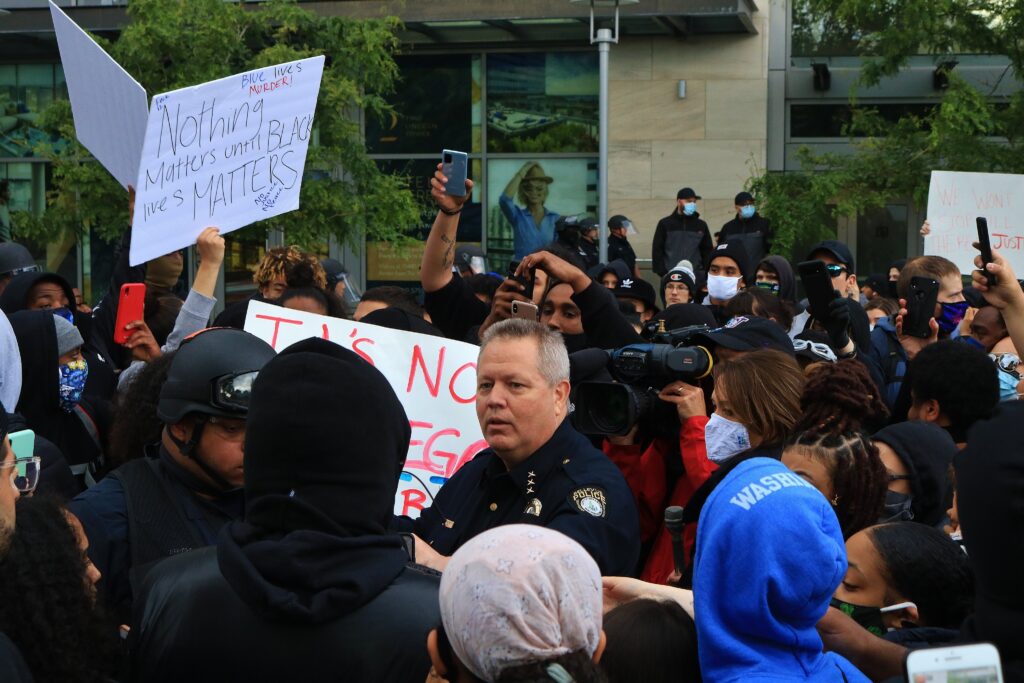 2020 has brought a year full of uncertainty. COVID-19 hit in March and has turned our world as we knew it upside-down. In May protests against the death of George Floyd flared up, ultimately turning into riots and looting in Downtown Bellevue.
Many of the top articles for 2020 represent how our community has gone through changes with the many stores and restaurant closures during COVID-19, as well as documentation of the protests that began on May 31.
The top article of 2020 (based on the number of article views) was a video that surfaced from 2018 of a Bellevue Police officer placing a woman into a chokehold.
Top 10 viewed articles in 2020:
See past top 10 articles in previous years: 2019, 2018, 2017, 2016, 2015, 2014, 2013, 2012, 2011, 2010