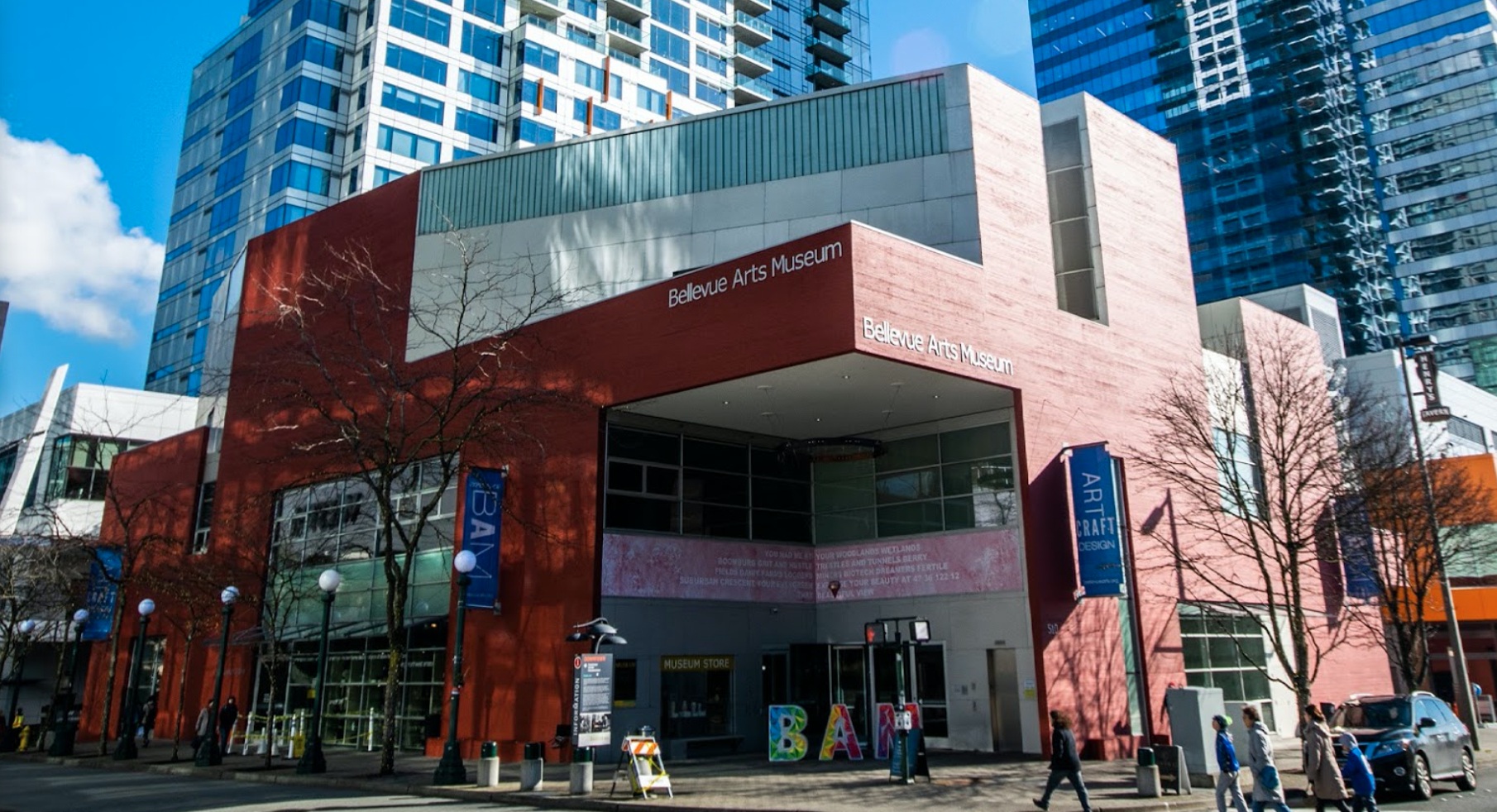 After an open letter was written to the Bellevue Arts Museum Board of Trustees, documenting the abuses that the executive director had inflicted upon its first Black woman curator, the chief curator and executive director resigned in March. As of recently, a new Executive Director has been appointed.
As an interim executive director, Leigh Ann More will work with staff, board members, docents, and community members to create a description for the executive director search that accurately reflects BAM's leadership needs as the organization works to become more diverse and inclusive.
Leigh Ann More has been a part of the BAM community for 10+ years. She brings experience volunteering with arts and youth programs. She is an engaged supporter of the Museum who has worked closely with staff and is well positioned to understand the organization's needs.
"There is healing to be done and I will be doing a lot listening to BAM staff, docents, board, and community to help BAM pave a positive path forward," says More on her appointment to the interim role. "We are so fortunate to be located in the heart of downtown Bellevue. BAM is an organization that values its community, artists, volunteers, has deep-rooted community connections, and recognizes and showcases our outstanding Northwest artists. We want to be a welcoming place for everyone to visit, view, and discuss art and its impact."
After the incident with Benedict Haywood, the Board of Trustees' leadership issued an apology to the curator, Waters, and the artists of the exhibit, Yellow No. 5, for the regrettable experience they had while working with the Museum. According to a statement from the Board of Trustees, "we recognize that the change in leadership is only one part of a larger effort to build back trust and confidence with our curators, partners, artists, staff and community."