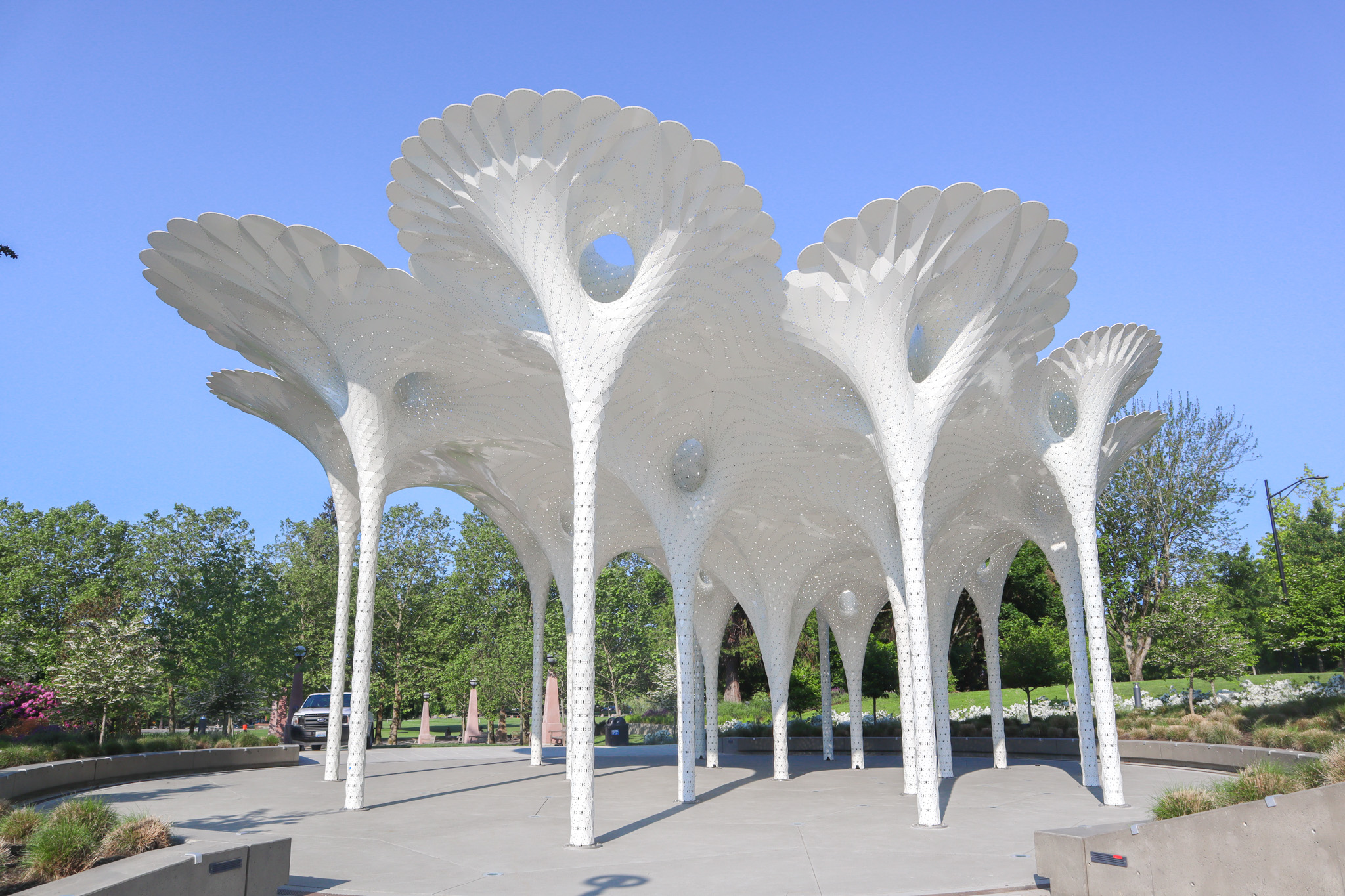 The new art installation at Bellevue Downtown Park has reached completion. The 23-foot art installation has been named "Piloti".
The art piece is made up of 6,665 individual pieces and 180,000 rivets. Created by Marc Fornes/THEVERYMANY, the art piece is intended to reflect Bellevue's innovative technology sector, love of natural forms, and its creative community of thinkers and makers.
It is located at the park entrance on Northeast 4th Street and Bellevue Way Northeast. The new permanent art installation is situated at the park's grand entry. This particular spot was chosen because it is a key location on the Grand Connection, which is a pedestrian-oriented corridor to traverse downtown, from Meydenbauer Bay Park to the Wilburton neighborhood.
The remodel at this location was originally completed in May 2021. The plaza links to the canal and promenade to the west, as well as a formal garden to the south. The water feature creates a strong visual identity from the busy intersection.
A celebration will be held on June 24th to celebrate Bellevue Park's new Gateway entrance along the Grand Connection.