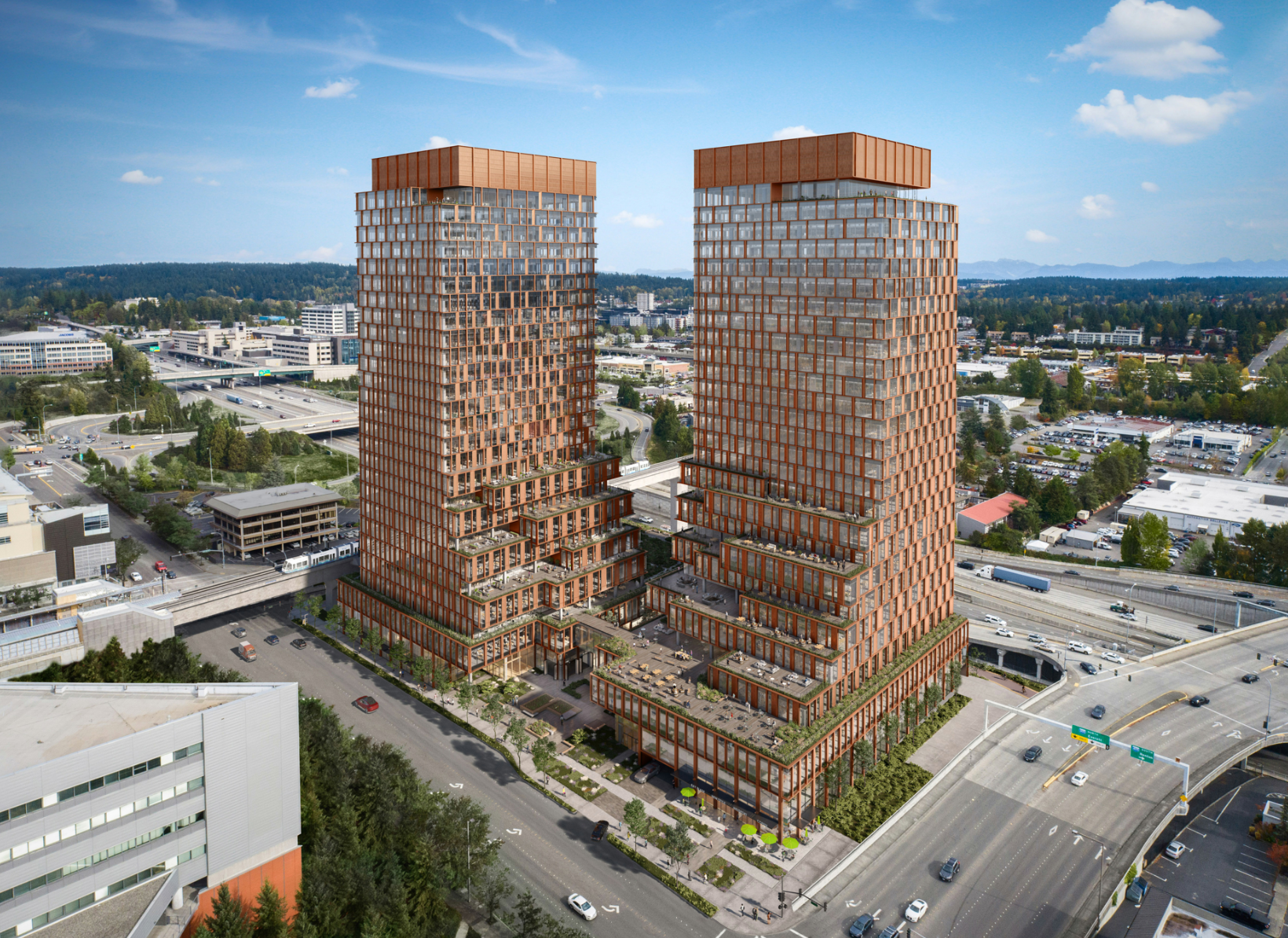 Gensler Architect has applied for Master Development Plan approval and Design Review approval, for the major mixed-use project in Bellevue, known as "500 112th" or "Terraline". The address is 400 112th Avenue Northeast.
The project is planned to be 1.8 million square feet of office and retail space. It will feature two towers, each made up of 27-stories, 16,100 square feet of ground level retail and restaurant space, and a 4-level-below-grade parking garage.
The two-tower project was originally named "Bellevue Straits" and was planned to be 1.2 million square feet. In December 2021, Lane Partners changed the name to "Terraline", as well as submitted the most recent rendering of the development.
The development site is adjacent to I-405. As we have reported in the past, the 112th Avenue corridor is undergoing a large transformation and will be in the foreseeable future. The transit-oriented area has over five projects in the works that total over 3.3 million square feet.
The "500 112th" towers will be just over 400 feet tall and will tie into the city's Grand Connection trail. The full block redevelopment will include the demolition of three existing buildings.
Gensler is the architect for the project. Sellen is the general contractor, and OAC is Lane Partner's representative overseeing construction.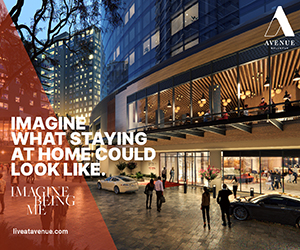 In August 2021, it was reported that Goldman Sachs signed a lease for the site. Executive Managing Director, Joe Lynch, of The Newmark Group, said that "Goldman Sachs is leasing the land for 99 years with a development partner, Lane Partners, out of the Bay Area.
Construction is slated to begin in December 2022, and an approximate completion date is said to be in mid-October 2025.