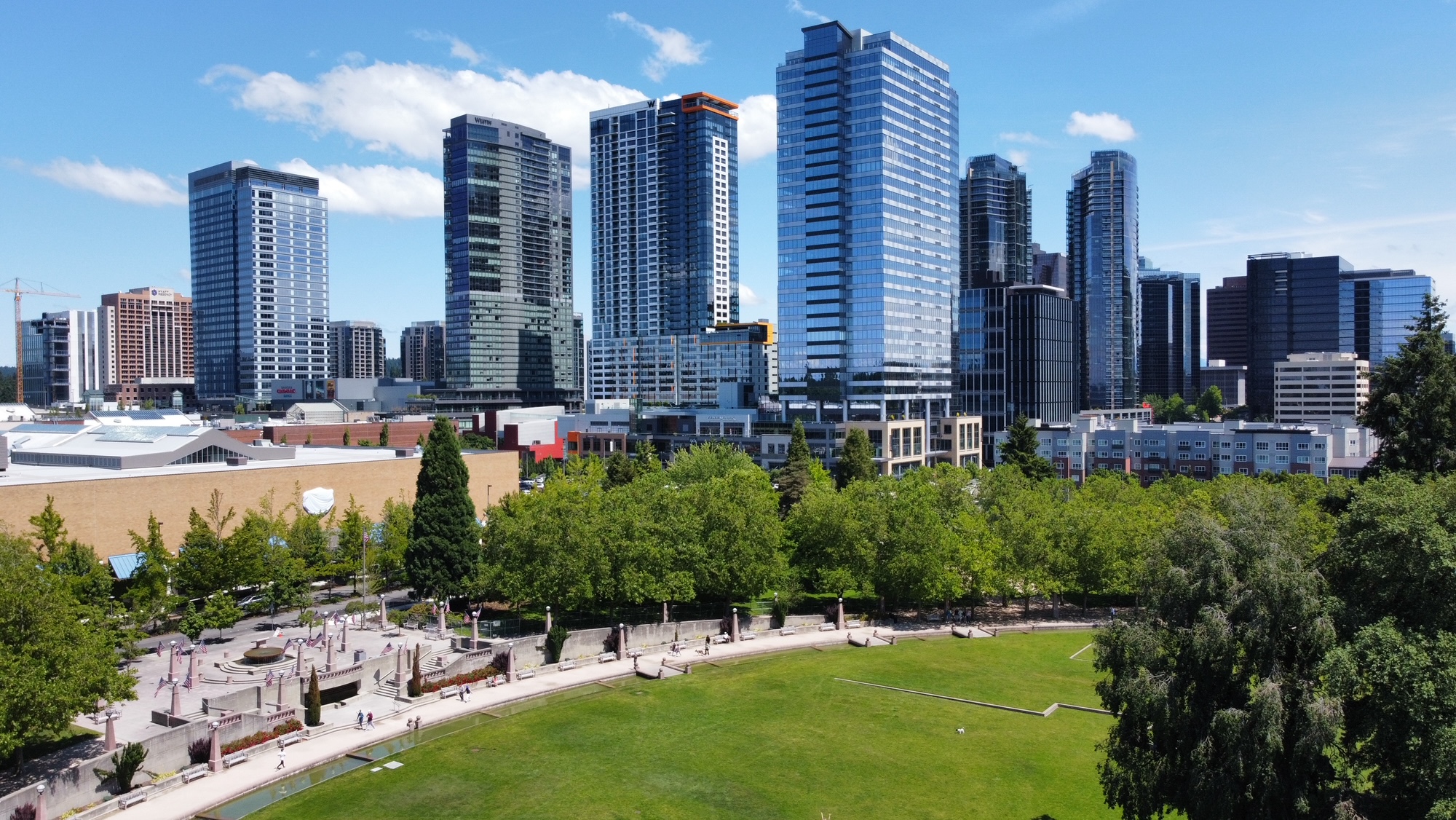 As you drive through Downtown Bellevue, you may notice all of the construction that is going on around the city. There are currently 13 projects under construction, according to the City of Bellevue. We highlighted each new development below.
In April 2021, Amazon submitted designs for Phase 2 of their mixed-use project. The second phase includes 31-stories of mixed-use office space, meeting rooms, and informal gathering areas. Bellevue 600 spans 3.5 acres and stretches from 110th Avenue Northeast to 108th Avenue Northeast. In total, the site will feature two sustainable office buildings with a total capacity for more than 7,000 Amazon employees.
According to Sound Transit, the East Link light rail project has been delayed. It was originally slated to each completion in summer 2023. Once it reaches completion, East Link will run every 8 minutes in peak hours. Projected ridership is 43,000-52,000 daily riders by 2026.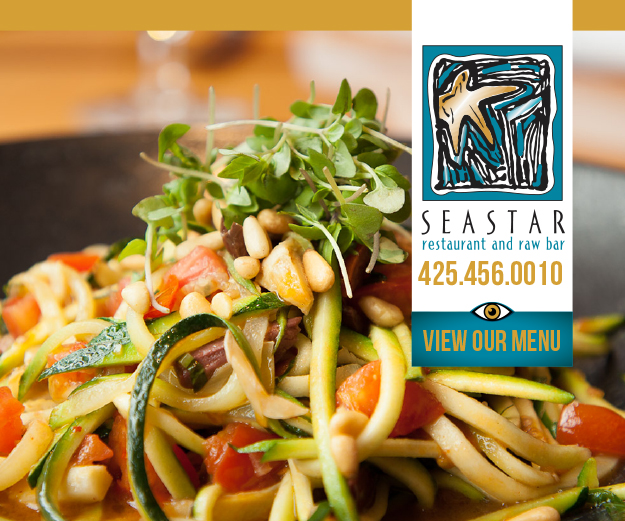 Vulcan Real Estate broke ground on this project in 2020. The tower will be 45-stories. Office space will total 839,500 square feet, retail space will be 11,680 square feet, and parking will include 1,056 spaces. It is located at 555 108th Avenue Northeast.
Avenue Bellevue will include 365 luxury homes, the Pacific Northwest's first-ever InterContinental Hotel, and 85,000 square feet of retail space, including fine dining, nightlife, and shopping.It is located at the corner of Northeast 8th Street and Bellevue Way.
The project will be a six-story mixed-use building. The real estate developer, Pastakia LLC, specializes in mixed-use, urban infill projects in the Puget Sound area. They demolished the old Seattle Times building at 10777 Main Street. It will include 125 residential units and 1,506 square feet of active-use space.
The mixed-use six-story development in Downtown Bellevue broke ground in 2020. It is located at 930 109th Avenue Northeast. It will be comprised of 16 condos, ground-floor retail, office space, and subterranean parking with 21 stalls. The building was designed by nationally renowned SkB Architects.
Vulcan's mixed-use development is located on 106th Avenue Northeast. It was previously a strip mall, which included Toy's Cafe, Jimmy John's, and Jiffy Lube. The half-block development will feature north and south towers that are 17-stories, and a middle tower that is 15-stories. There is going to be almost one million square feet of office space and about 30,000 square feet of retail.
Phase 1 of Amazon's Bellevue 600 includes a 43-story office tower over six below-grade parking levels with 992 parking stalls. It will total 1,140,035 square feet. Other improvements include outdoor plaza space, a major public open space, two through-block pedestrian connections, landscaping, lighting, and construction of a 30-foot wide section of the Major Pedestrian Corridor.
A new apartment building, Bellevue 10, will be located at 10050 Northeast 10th Street. Binjiang Limited Partnership and Molasky Group of Companies are partnering to build a seven-story apartment project. It will include 102 units.
This project consists of three buildings in one phase. Broadstone Bellevue Gateway includes a 22-story independent living tower comprised of 155 units, and two 7-story multifamily buildings, featuring 190 units. There will be a total of 345 units and about 8,000 square feet of ground floor restaurant and retail space.
Schnitzer West's office tower is located on the corner of 106th Avenue Northeast and Northeast 8th Street. The 1.5 acre property is planned to include a common space, retail uses, and a 25-story office tower. It will include amenities like outdoor plazas, public art, and enhanced streetscape.
NE 8th
Skanska purchased the 77,000 square-foot parcel of land at 10666 Northeast 8th Street. They are developing an office tower with about 500,000 square feet of commercial space. There will also be ground floor retail space.
The new condominium project is located at 8 100th Avenue Northeast in Old Bellevue at the site that was previously Pagliacci. The project is a six-story residential building with two levels of below-grade parking and thirty parking spaces. The building will be made up of 31,000 square feet of residential space, which includes 10 units. There will also be ground level space and an outdoor plaza.
For new projects being proposed and under construction in Downtown Bellevue, follow along on our site.