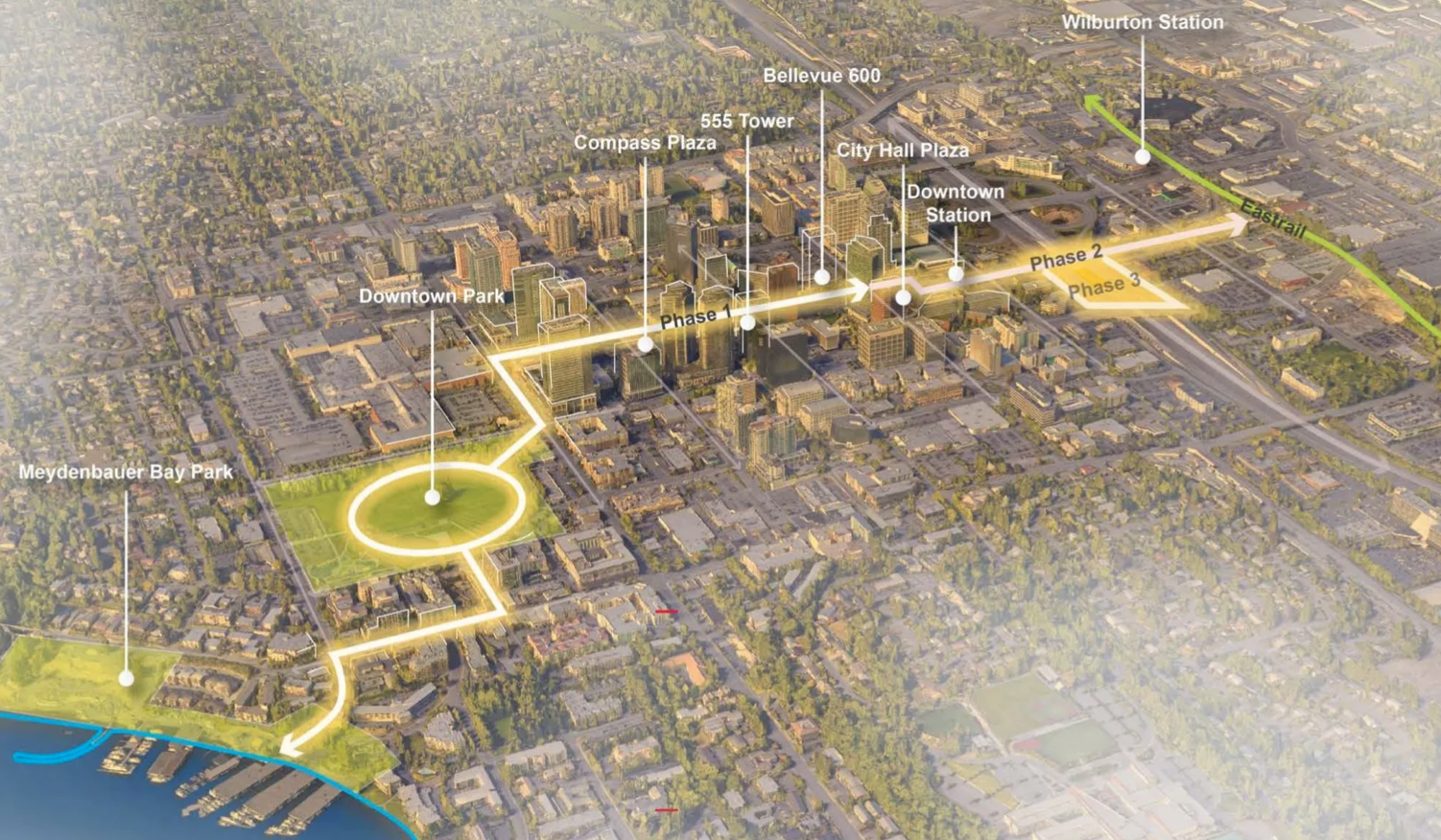 Just before the beginning of the new year, we take a look back at our top 10 articles according to our readers. In 2020, the articles that were the most popular focused on how our community went through great change during COVID and 2021 was all about store closures and openings. In 2022, we have seen our readers take interest in Amazon's financial commitment to Bellevue and real estate. Our top 10 list is below.
1. Amazon Matches City of Bellevue's $2.5M Commitment to Grand Connection Bridge Design 
2. Microsoft Not Renewing Lease in Bellevue after Expires in 2023
3. Russel Wilson's West Bellevue Home Gets $2M Price Reduction
4. Bellevue Closes in as Most Expensive City to Live in United States
5. P.F. Chang's in Bellevue Permanently Closes its Doors
6. Dessert Bakery, Milk Bar, to Open at Nordstrom Bellevue
7. Russell Wilson and Ciara's West Bellevue Home Hits Market for $36M
8. 13 Major Projects in Downtown Bellevue Currently Under Construction
9. Chawla Indian Cuisine Closes on Main Street after being Evicted
10. Upscale Mexican Restaurant & Tequila Bar to Open on Main Street in Bellevue
If you are interested in past articles featuring our reader's "Top 10", here are links to previous years – 2021, 2020, 2019, 2018, 2017, 2016, 2015, 2014, 2013, 2012, 2011, and 2010.